Live projects for policymakers promise to be the most exciting component of the Policy in Action Program. For this edition of the program, fellows supported the work of the following policymakers:
Amar Patnaik (Rajya Sabha, Odisha)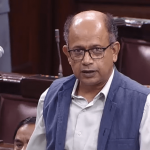 Dr. Patnaik is a Member of Parliament representing Odisha in the Rajya Sabha and a member of the Biju Janata Dal (BJD).
He graduated from St. Stephen's College, Delhi in 1987 and later pursued a master's degree in Public Management from the Lee Kuan Yew School of Public Policy, Singapore and the John F. Kennedy School of Government at Harvard University. He holds an inter-disciplinary doctorate from the Xavier Institute of Management, Bhubaneswar.
Dr. Patnaik joined the Indian Civil Services in 1990 under its Indian Audit and Accounts Services and served as the Principal Accountant General (PAG) in Odisha, Kerala and West Bengal under the Comptroller and Auditor General of India. He opted for voluntary retirement nine years before completion of his service and joined the BJD. He currently heads its IT-Wing and is also a spokesperson of the party.
Jagdambika Pal (Lok Sabha, Uttar Pradesh)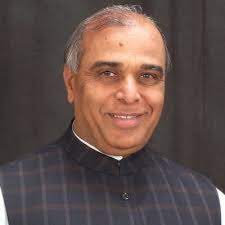 Mr. Jagadambika Pal is an MP from the Domariyaganj constituency, Uttar Pradesh. He is a member of the BJP.
This is his third term in Parliament. Previously, he was elected to the 15th and 16th Lok Sabha as a member of the Indian National Congress. He has also served as the president of the Uttar Pradesh state unit of the Indian National Congress and was a member of the Uttar Pradesh Legislative Council and State Assembly for several terms. He served as a Cabinet Minister in the Government of Uttar Pradesh.
Currently in Parliament, he is a member of multiple committees and is the Chairperson, Standing Committee on Housing and Urban Affairs. He holds an M.A. in Political Science, Ancient & Modern History and an LL.B. He was educated at Awadh University, Gorakhpur University and Lucknow University.
Pradyut Bordoloi (Lok Sabha, Assam)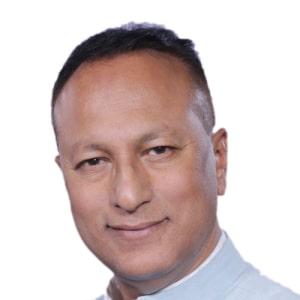 Mr. Pradyut Bordoloi is a politician from the state of Assam, and currently serves as a Member of Parliament for the Nowgong Lok Sabha constituency. He is a member of the Indian National Congress party.
Previously, he was a member of the Assam Legislative Assembly from Margherita and became a cabinet minister in the Tarun Gogoi led government. He was elected to the State Assembly from Margherita four times and during his student days, he was the President of National Students' Union of India in Assam.
In Parliament, he is a member of the Consultative Committee, Ministry of Power and Ministry of New and Renewable Energy. He has an MA from Cotton College, Gauhati University, an M.Phil. from JNU, and a PGDM (M) from the Delhi Institute of Management.
Prataprao Jadhav (Lok Sabha, Maharashtra)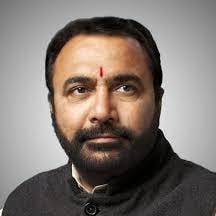 Mr. Prataprao Jadhav represents the Buldhana constituency of Maharashtra and is a member of the Shiv Sena (SS).
In Parliament, he is a member of multiple committees. He sits on the Consultative Committee, Ministry of Labour and Employment and the Parliamentary Committee on Official Languages. He is also the Chairperson, Standing Committee on Rural Development and Panchayati Raj.
He served for three terms as Member, Maharashtra Legislative Assembly between 1995 - 2009. He also served as State Minister for Sports, Youth Welfare & Irrigation, Govt. of Maharashtra between 1997 - 1999. This is his third term in Parliament.
Sujeet Kumar (Rajya Sabha, Odisha)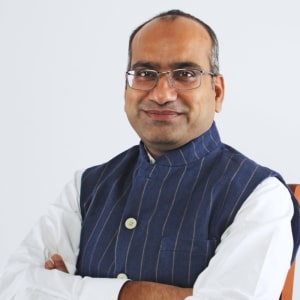 Mr. Sujeet Kumar is a Member of Parliament, representing Odisha in the Rajya Sabha. He earlier served at senior policy planning positions with the Government of Odisha - as the Advisor, in the rank of Chief Secretary, to the Special Development Council (SDC) of the Government of Odisha and as Special Secretary of the Odisha State Planning Board. He is a member of the Biju Janata Dal (BJD) party.
He has also worked at the United Nations Development Programme (UNDP) and the World Economic Forum (WEF) in Geneva as a Global Leadership Fellow (GLF). In 2011 he founded a social enterprise, Kalinga Kusum Foundation, and a business/legal consulting firm LexMantra LLP. Currently, he serves as an advisor/ mentor in these two entities. Mr. Sujeet holds an MBA from the Saïd Business School, Oxford University and a Master in Public Administration (MPA) from the Kennedy School of Government, Harvard University.
V. Vijayasai Reddy (Rajya Sabha, Andhra Pradesh)
Mr. Vijaysai Reddy has represented the state of Andhra Pradesh from the YSR Congress Party in the Rajya Sabha since 2016. He is a chartered accountant by profession and has played an active role in the politics of Andhra Pradesh for many years. 
Mr. Reddy is an active member of the upper house of the Parliament and introduced numerous private member bills over the years across different issues including a bill to make the right to health a fundamental right. He serves on a number of Parliamentary Committees including the Committee on Subordinate Legislation, General Purposes Committee,  Joint Committee on Office of Profit,  Consultative  Committee for the Ministry of Petroleum and Natural Gas, Select Committee of Rajya Sabha on the Surrogacy (Regulation) Bill, 2019, among others.  He is also the leader of the YSR Congress in the Rajya Sabha.
---
Live Projects

During the course of the program, teams of 4-6 fellows each are assigned to work on policy issues for the participating policymakers. You'll find below a list of the specific issues that the teams worked on during this edition of the program.
1. Atmanirbhar Bharat: Exploring the impact of Production Linked Incentive (PLI) schemes on manufacturing in India
The Make in India initiative was launched in 2014 to boost manufacturing in the country and further the vision of an Atmanirbhar Bharat. Evaluate the progress made so far under 'Make in India' and any shortcomings seen in the execution of the initiative.

Assess any two PLI schemes that are currently in force. Through stakeholder consultations and secondary research, examine the impact of these schemes on production, international trade (import/export) and employment generation. Additionally, discuss the role of tariffs and subsidies with respect to PLI schemes and their likely impact on the intended outcomes.

Explore if any similar production linked schemes have been implemented in other countries and their impact on the intended outcomes. Can some learnings from these countries be adopted in India?

Since PLI schemes incur a cost to the exchequer, comment on the sustainability of these schemes, keeping in mind India's current fiscal situation. 

Based on your analysis, lay out specific recommendations to enhance the effectiveness of PLI schemes in India and draft an opinion piece (~1,000 words) to bring focus to the issue.
2. Electrification of rural India: Analysis of relevant policies with special focus on Uttar Pradesh
Develop a comprehensive profile of rural electrification in India, mapping growth over the past decade and capturing inter-state variations.

Trace the history of and critically examine key policies and legislative reforms focused on electrification. Specifically highlight challenges associated with creating new infrastructure and maintaining reliable supply of electricity, including issues related to pricing, fuel supply etc. 

Using secondary evidence and through stakeholder consultations, examine what challenges Uttar Pradesh has faced in implementation of 100% electrification. Undertake a comparative analysis of domestic and/or global best practices from regions with similar socio-economic contexts that have achieved full electrification and managed to provide reliable electricity.

Based on your analysis, suggest policy recommendations for improving the quality and reliability of power supply in rural India, more specifically UP.
3. Facilitating India's renewable energy transition
Briefly examine the state of the global transition from coal to renewables and map countries that have been leading the energy transition. How does India fare in comparison?

Study available literature and consult stakeholders to examine the potential for growth of renewable energy in India and examine bottlenecks that may be holding the sector from its potential. Specifically, look at sub-sectors to see if India is doing better at some forms of renewable energy than others, and if so, why.

Conduct a deep dive into the supply chain of the sector in India and examine the components that are imported v/s domestically produced. Is lack of domestic production a factor that is holding back the growth of the sector. If so, what are some challenges and how can these be resolved?

Undertake a comparative analysis to identify best practices from other similarly placed countries that can be applied to the Indian context. 

Based on the above, provide policy recommendations for augmenting domestic manufacturing capacity and giving an overall boost to the renewable energy sector in India.
4. Reducing human-animal conflict in Assam
As human habitations have expanded and shrunk forest areas, instances of human-animal conflict seem to have increased. In this context, study the prevalence of such conflict in different parts of India, in particular the north-east and specifically Assam. What has been the impact of such conflict on the environmental ecosystem and the humans inhabiting the areas?

Specifically with regard to human-elephant conflict in Assam, are there any particular social and economic factors contributing to an increase in conflict? 

Critically examine existing laws and other policy interventions by the government to address the challenge. Study available literature and consult stakeholders to understand how effective these interventions have been. Do you see any gaps in design and implementation?

Explore policy frameworks and legislation in other countries that tackle similar problems. Are there any promising interventions that can be replicated in the Indian context?

Based on the above, make suitable policy recommendations for both the state and the central level.
5. Internet shutdowns in border areas
Briefly explore the 'right to internet' as an enabler of social and economic freedoms, and its role in a democracy such as India. 

Trace the history of 'internet shutdowns' in India, and explore factors that determine its use as a tool to ensure law and order. Study the relevant laws and procedures for ordering internet shutdowns in India and briefly delineate the same. 

Conduct a comparative assessment of internet shutdowns in border areas (including the North East) vis-a-vis other parts of the country,  highlighting the ensuing social, political and economic impact. Against this context, explore what other alternative tools for law enforcement can be explored, especially in riot situations? 

Study internet shutdown procedures used in other global jurisdictions and compare the same with India in terms of judicial oversight, grievance redressal and actual usage of the power by the executive.

Through the above-mentioned study, suggest measures/amendments to the law to ensure that the procedure for internet shutdowns is fair to all stakeholders involved.
6. Upgrading water canal systems in India
In the context of irrigation facilities, map the consumption and availability of water in the country and examine the projection of the demand-supply mismatch (if any) in the next 10 years. Study major water canals in India and examine their effectiveness in improving water availability, including the costs associated with their maintenance. 

Are there promising examples and best practices with regard to water canal systems or river linking from other parts of the world that can be deployed for Indian canals. In particular, are there technological developments that can help reduce ecological disruption, cost of development, and water loss due to evaporation or financial models that increase the viability of canal projects?

Through stakeholder consultations and secondary research, assess the feasibility of adopting the aforementioned best practices and technological advancements in India.

Based on your analysis, suggest some actionable recommendations that can be adopted by the central and state governments to upgrade the canal and river ecosystem in India.
7. Supporting the cloud computing and data centre industry in India
Map the development of the cloud computing sector in India. How has this sector grown in terms of revenue and employment generation and where is it currently situated with respect to export of services from India?

Over the past few years, the Indian government has been making a concerted effort to promote the data centre ecosystem within India with a view to supporting the cloud computing industry in the country. With this context in mind, investigate the challenges that hold back the data centre market and more generally the cloud computing industry. Specifically look at constraints such as capacity, service reliability, latency, energy demand, interoperability, security and privacy etc. and examine key central and state government policies that affect the industry.

Could policies pertaining to data localisation and data protection, as being deliberated by the government, also impact the growth of these industries? 

Based on your analysis and considering best practices from around the world, recommend specific policy measures that can bolster the growth of the cloud computing and data centre industry in India and make the country a globally competitive player in these fields.
8. Climate action at the local level
Study existing literature and consult stakeholders to examine the impact of climate change on tribal communities in Odisha. Have climate change induced environmental consequences such as floods, droughts, heat waves, agricultural productivity changes etc. affected tribal communities? If so, how have the communities coped with these changes?

Can 'participatory policymaking' at the local level help address some of the emerging challenges? Are there any examples from within Odisha or other parts of the world wherein local initiatives helped build resilience among communities to tackle climate change?

Through a review of best practices and case studies, highlight the efficacy of models that can be replicated by Indian indigenous and local communities. Consider exploring innovative methods of local action, such as creating a cohort of leaders – and explain why such models may or may not be successful. 

Contextualising using evidence from Odisha, provide policy recommendations on how climate action at the local level can be strengthened.
9. Strengthening rural local self-government in India
In the context of the Panchayati Raj System in India, examine available literature and consult stakeholders to understand the governance challenges that affect the pace of development in India's villages.

The Saansad Adarsh Gram Yojana (SAGY) was launched in 2014 with the overarching aim of fostering holistic development of Indian villages. Under SAGY, Members of Parliament (MPs) are responsible for developing the socio-economic and physical infrastructure of three villages each by 2019, and a total of eight villages each by 2024.

Critically examine the design of the scheme to evaluate its effectiveness. How has the scheme performed so far and what have been some challenges in its execution? In particular, study available data to see if there has been an uptick in the implementation of flagship national and state-level schemes by SAGY adopted Panchayats? If some states have performed better than others, examine why that may have been the case.

Are there any best practices from comparative jurisdictions abroad that can be replicated in India to strengthen the development of rural areas? Based on your analysis, provide suitable policy recommendations to accelerate development of villages in Odisha.
10. Role of multiple capital cities in ensuring broad-based development in States
Map major geographies across the world that currently have or previously experimented with multiple state capitals. Are there any such states/ regions in India?

What was the political economy of these regions that led to the adoption of such models? Build case studies to understand how these models developed and the results that followed. Closely examine models that succeeded as well as those that failed. 

Based on stakeholder consultations and through a study of available literature, develop an assessment of the social and economic impact of the multiple capitals model. Can multiple capital cities enable balanced, equitable and inclusive growth, reduce regional disparities and improve access to public services? Similarly, can multiple capitals impact economic outcomes related to infrastructure development, employment opportunities, wealth distribution, migration patterns, etc. in the states? What about the impact on governance and administrative systems?

Based on best practices from comparable socio-economic contexts, attempt to outline some necessary conditions that may be required for replicating the success of the multiple capitals model in an Indian state.
11. Reforms in medical education in India
Present a snapshot of the state of the medical education sector in India, examining whether there is a demand-supply mismatch. 

What are some challenges that currently affect medical education and how do these differ across government and private medical colleges? In particular, closely examine the availability of infrastructure, financial and human resources, quality assurance systems etc. and how they may have contributed to a shortage of qualified doctors. 

How is medical education governed in India? Critically examine the sector's policy and regulatory landscape, the role played by the centre and the states as well as regulatory bodies such as the National Medical Commission and highlight gaps, if any.

Additionally, study major policy initiatives and programs undertaken by the government to improve the situation over the last decade and examine their effectiveness.

Finally, map best practices from other countries with good medical education systems that can be adapted to the Indian context, highlighting their policy, regulatory and other factors at play. Based on the above, suggest suitable policy recommendations for India.
---
Class profile
Total class size (Delhi 2022): 59
---
Educational background
---
Age profile