Live projects for policymakers promise to be the most exciting component of the Policy in Action Program. For this edition of the program, fellows supported the work of the following policymakers:
Amar Patnaik (Rajya Sabha, Odisha)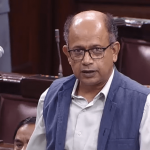 Dr. Patnaik is a Member of Parliament representing Odisha in the Rajya Sabha and a member of the Biju Janata Dal (BJD).
He graduated from St. Stephen's College, Delhi in 1987 and later pursued a master's degree in Public Management from the Lee Kuan Yew School of Public Policy, Singapore and the John F. Kennedy School of Government at Harvard University. He holds an inter-disciplinary doctorate from the Xavier Institute of Management, Bhubaneswar.
Dr. Patnaik joined the Indian Civil Services in 1990 under its Indian Audit and Accounts Services and served as the Principal Accountant General (PAG) in Odisha, Kerala and West Bengal under the Comptroller and Auditor General of India. He opted for voluntary retirement nine years before completion of his service and joined the BJD. He currently heads its IT-Wing and is also a spokesperson of the party.
Jayant Sinha (Lok Sabha, Jharkhand)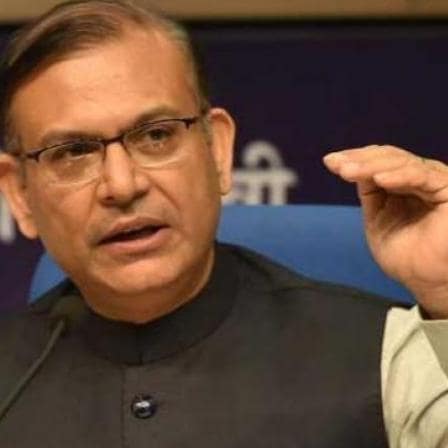 Jayant Sinha serves as a Member of Parliament in the 17th Lok Sabha. He represents the Bharatiya Janata Party (BJP) from the Hazaribagh constituency in Jharkhand. He is a former Minister of State for Finance as well as the Minister of State for Civil Aviation in the Government of India.
Mr. Sinha's prior experience includes twelve years with McKinsey & Company as a partner in the Boston and Delhi offices. At McKinsey, he co-led the global Software and IT Services practice. He was formerly a partner at Omidyar Network where he led ON's overall investment strategy and operations in India. He also spent several years as a Managing Director at Courage Capital, a global special situations hedge fund. Having graduated from IIT Delhi, he completed his Master's in Science in Energy Management & Policy from the University of Pennsylvania. Thereafter, he attended Harvard Business School and obtained an MBA with Distinction.
Ritesh Pandey (Lok Sabha, Uttar Pradesh)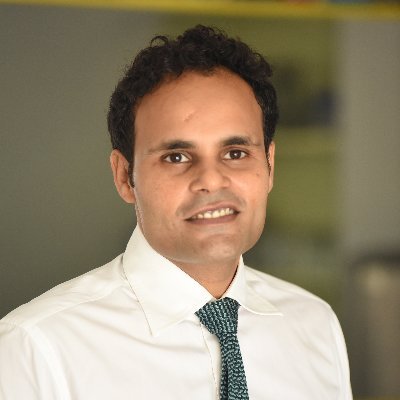 Ritesh Pandey is a Member of Parliament (Lok Sabha) from the Ambedkar Nagar constituency in Uttar Pradesh. He is a member of the Bahujan Samaj Party (BSP).
Before his election to Parliament, Mr. Pandey was a member of the Uttar Pradesh Legislative Assembly from the Jalalpur constituency in Ambedkar Nagar, which he represented between June 2017 and May 2019. In Parliament, he was appointed as the Leader of the BSP in the Lok Sabha in January 2020. He is a member of the Standing Committee on External Affairs as well as a member of the Joint Committee on the Personal Data Protection Bill, 2019.
He holds a B.A. (International Marketing and Finance) degree from the European Business School, Regent's University London.
S. Jothimani (Lok Sabha, Tamil Nadu)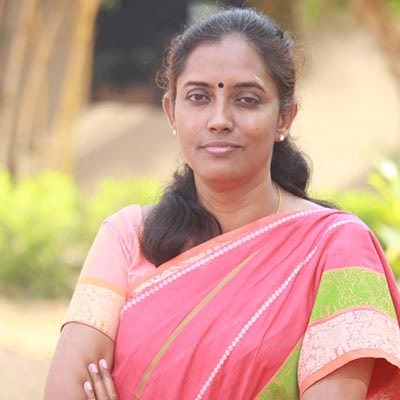 S. Jothimani is an Indian politician, writer, and social worker. She is a member of the Indian National Congress and was elected to the Lok Sabha from Karur, Tamil Nadu in 2019.
Having joined politics at a young age, Ms. Jothimani served separate terms as the General Secretary and Vice President of Indian Youth Congress and Tamil Nadu Youth Congress respectively. She also served as a Councillor of K. Paramathi panchayat union for two terms from 1996 to 2006 and was Member, Tamil Nadu Censor Board from 2006 to 2009.
Ms. Jothimani holds a Bachelor's degree from Sri G.V.G. Visalakshi College for Women and a Master's degrees in both arts and philosophy from Annamalai University.
Sri Krishna Devarayalu Lavu (Lok Sabha, Andhra Pradesh)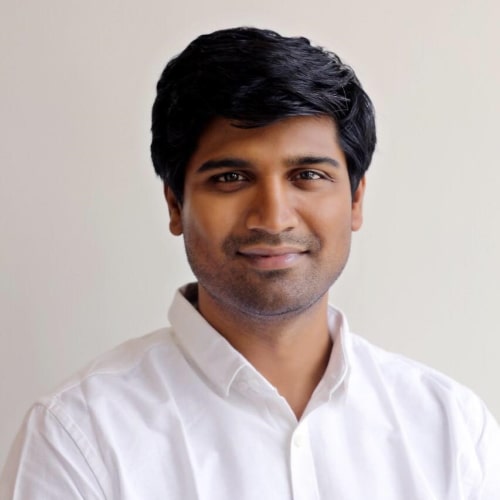 Sri Krishna Devarayalu Lavu is a first time Member of Parliament from Narasaraopet constituency in Andhra Pradesh. He represents the YSR Congress Party which he joined in 2014.
In Parliament, Mr. Krishna sits on the Standing Committee for Education, Women, Children, Youth and Sport. He is an active participant in Parliament and has spoken on a range of legislation including The Surrogacy (Regulation) Bill, The National Medical Commission Bill, The Motor Vehicles (Amendment) Bill and The Central Universities (Amendment) Bill.
Mr. Krishna also serves as the Vice Chairman of Vignan University, a premier university in Andhra Pradesh. He completed his B.Tech from Andhra University, Visakhapatnam and pursued media studies from La Trobe University, Australia.
Thamizhachi Thangapandian (Lok Sabha, Tamil Nadu)
Dr. Thamizhachi Thangapandian (aka) Dr. T. Sumathy is a Member of Parliament (Lok Sabha) representing the Chennai South constituency. She is also the Deputy President for the Art, Literature and Rationality Wing of the DMK Party.
Dr. Sumathy has been felicitated with numerous honours at international and national platforms for her literary, cultural and social contributions. The Pavendhar Bharathidasan Virudhu by the TN State Government, Certificate of Honour by UNICEF, Justice MM Ismail Memorial Award are a few of the awards she has received.
She is a former lecturer at the Department of English, Queen Mary's College and holds an M.A, M.Phil. and a Ph.D degree in English Literature. She is an acclaimed poet, with 19 Publications in Tamil and 2 in English. Her famous work Enjottu Penn has been awarded the Sirpi Literary Prize in 2004 and the Mahakavi Bharathiar Award in 2005.
Currently Dr. Sumathy serves as a Member of the Standing Committee on Information Technology. She is also a member of the Consultative Committee, Ministry of Culture and Tourism and member of The Board of Governors of the National Institute of Fashion Technology (NIFT).
---
Live Projects

During the course of the program, teams of 4-6 fellows each are assigned to work on policy issues for the participating policymakers. You'll find below a list of the specific issues that the teams worked on during this edition of the program.
1. Multilateralism in green recovery
Contextualise the green economy in India by identifying three key sectors with potential for growth, including for employment generation, and the corresponding state(s) where initiatives for these sectors can be targeted.

Briefly analyse the economic and political benefits of investing in the growth of these sectors and the likely reduction of dependency on carbon based fuel.

Examine the existing regulatory framework for the three sectors identified above, including potential gaps/shortcomings, and avenues for policy change to remove bottlenecks and incentivize investments.

Identify a list of multilateral organisations/bodies/governments which support green recovery initiatives

. Are any of these identified organisations likely to fund projects in the shortlisted sectors? What is the nature and type of funding that may be available?

Basis the above, suggest policy recommendations for supporting the growth of these three key sectors of the green economy, including specific recommendations for increasing funding from multilateral organisations to ensure green recovery in India post the COVID-19 pandemic.
2. Regulatory sandboxes for cryptocurrencies
Develop a profile of the cryptocurrency market in India - map the size and the actors in the cryptocurrency market, while assessing the number of jobs created across various aspects of cryptocurrency (trading, software, development, analytics and other practices), and the potential addition in economic value that the digital commodity brings in terms of investments and cost savings.

What are some policy guidelines in India that guide the operation of this nascent but rapidly growing market? Analyse in detail the regulatory uncertainty that the crypto players, especially startups, face in India and how these issues impact financial and data security. Cite a few examples to highlight challenges faced by market participants.

Assess the efficacy of a regulatory sandbox approach

to bring crypto assets under existing regulations while also setting up a supervised space for crypto startups to develop in the sector. Highlight some of the advantages of a sandbox approach and examine how it is likely to fare in implementation. Also identify potential issues that may crop up and outline ways to mitigate against the same. Evaluate the concerned regulator's (RBI's) past/current sandbox approaches to fintech.

Examine the experience of other relevant countries with regard to implementing crypto-related sandboxes, and identify the outcomes (industry development, consumer benefits etc.) of these efforts. Critically assess the feasibility of implementing similar measures in India. 

Based on your analysis and using the lessons from similar interventions in other countries, outline feasible recommendations for designing a regulatory sandbox for cryptocurrencies in India.
3. Improving productivity and functioning of State Legislative Assemblies
Develop a framework for examining the productivity of legislative assemblies in India. Provide a strong rationale for the choice of indicators that will be used in the framework. Some parameters for consideration could be the time spent on discussions, duration of sittings per session, the number of bills passed, detailed deliberation by committees on bills referred to them, nature of disruptions and their impact on proceedings etc.

Based on the availability of data, conduct a detailed comparative evaluation of the functioning and productivity of legislative assemblies of Chattisgarh, Himachal Pradesh, Jharkhand, Karnataka, Odisha, and Rajasthan,  over the last 10 years, using the above framework. 

Map the parliamentary processes followed at the national level against the legislative assemblies of the identified states, to examine the differences in procedures and rigour, while assessing their impact on the quality of policy deliberations at the state level.

Based on the above analysis, what would you say are some key issues that hamper the functioning of legislative assemblies in the selected states? Examine best practices from other comparable countries and the Indian Parliament to suggest policy recommendations that can improve the productivity of legislative assemblies.
4. Strengthening management of adverse weather and climate events in Indian states
Map

adverse weather and climate event

trends in India and identify sensitive geographical zones that are at greater risk of such adverse changes in the country. Identify at least three major events - in terms of natural disasters or changes in precipitation or agricultural yield -  that have occurred in the last decade in India and assess the impact of these events on the lives of people affected by it.

Critically examine the national and state level government response to these adverse events, and study the evolution of central and state level laws/policies to combat weather and climate related adverse events. Do you see any gaps in the design and implementation of the government response/ its policies? 

Identify best practices from comparable regions and countries around the world where government response has been effective in minimising the impact of  such adverse events. Can the Indian government adopt these best practices? What could be some challenges in adoption and how can they be addressed?

Based on the above, propose suitable policy recommendations to minimise loss of lives, livelihood and property in case of adverse

weather and climate

events.
5. Creating inclusive Climate Action Plans: Intersection of climate change and caste inequality in Uttar Pradesh
Contextualise the contemporary and historical landscape of caste inequality in Uttar Pradesh: how have caste equations shifted in the political economy of post-Independence India?

Examine the impact of recent environmental disasters on particular castes in Uttar Pradesh: are there any particular communities that are disproportionately affected by climate change induced environmental consequences such as floods, locust swarms, droughts, heat waves etc.? What are the reasons for this varied impact? Provide evidence for the same.

Critically assess the Climate Action Plans of both the national government and the Uttar Pradesh state government: do these plans address climate change from an intersectional lens, particularly the realities of extant and persistent caste inequalities? Are there any other states which factor in caste inequalities in their Climate Action Plans? If yes, can some best practices be adopted from those states in Uttar Pradesh?

Based on the above analysis, what are your policy suggestions to make the Uttar Pradesh Climate Action Plan more inclusive?
6. Renewable energy potential in Uttar Pradesh
Assess the energy needs of Uttar Pradesh and the trends in energy consumption over the last few years to identify the potential benefits of investing in renewable energy. Also, assess benefits of such investment with respect to improvement in quality of life, through metrics such as lowered health risks among the citizens etc. 

Map the potential for the commercial development of renewable energy generation, storage, and distribution in Uttar Pradesh. If set in a conducive policy environment, how is this sector likely to fare in terms of energy production, job creation, consumer benefit, contribution to the state's GDP etc. What are some challenges that have hindered its development?

Critically analyze UP's existing policy plans for the growth of this sector; compare and contrast this against a state which is known to be friendly to renewable energy adoption. Are there any other international best practices that UP could potentially emulate?

Provide policy recommendations for the growth of renewable energy in the state of Uttar Pradesh, along with potential rehabilitation and upskilling initiatives for jobs lost in the switch from conventional energy sources in the state. What are the likely cost implications for such rehabilitation and upskilling?
7. Post COVID economic recovery with a focus on food processing and textiles
Study the food processing and textile sectors in Tamil Nadu by analyzing the growth of these sectors in the past decade, number of people employed in these sectors and their contribution to Tamil Nadu's economy.  Examine any structural issues faced by these sectors in the state.

Map the impact of the COVID-19 pandemic on the aforementioned sectors in Tamil Nadu and assess both the demand side and supply side challenges faced by these sectors due to the pandemic. 

Critically examine the major schemes introduced and measures taken by the government of India and the government of Tamil Nadu for the economic recovery of these two sectors. Evaluate the impact of these schemes in addressing the challenges identified above, with a particular focus on the Karur district in Tamil Nadu.

Basis the above, suggest appropriate policy interventions and modifications to the measures currently being undertaken to revive these two sectors in the state.
8. Improving cancer care in India, with a special focus on women
Study access to medical care for cancer in India. How does access vary by geography, class and other demographic factors? Map prominent government schemes that aim to improve access and reduce the burden of expenditure for cancer patients.

Examine the differential impact of access on various segments of the society and critically examine the efficacy of the government schemes and programs identified above. In particular, examine the accessibility of cancer care for women, and challenges faced by them in availing the appropriate level of care. 

With a particular focus on cancer care for women, identify models that promote universal health care coverage while mapping best practices from other countries at similar levels of socio-economic development. 

Based on your analysis, suggest ideas for redesigning schemes and/ or other policy recommendations  for cancer prevention and care for Indian women keeping in mind the goals of improving access, eliminating financial barriers, and reducing social barriers.
9. Strengthening women empowerment schemes in Andhra Pradesh
Study the socio-political context of Andhra Pradesh and briefly outline the state's efforts to promote women empowerment over the years. In particular, study details of major schemes such as Amma Vodi, YSR AASARA, and YSR Cheyuth to understand how they aim to empower women.

Suggest a policy framework for examining the effectiveness of the identified schemes. Include an assessment of the scheme outlay, budget utilisation, and outcomes of these schemes. Through secondary research and stakeholder interviews, examine the expenditure pattern of the beneficiaries of the schemes, i.e. generally speaking, where do beneficiaries spend the money given by the government under direct transfer schemes such as the YSR Cheyuth scheme?

Critically analyse the design and implementation challenges of the schemes identified above, with specific reference to the socio-economic conditions of Narasaraopet and Guntur in AP.

In light of changing gender dynamics, particularly with respect to work post-pandemic, suggest policy recommendations to improve the impact of the various women empowerment schemes in Andhra Pradesh.
10. Developing the horticulture sector in Andhra Pradesh
Provide an overview of the horticulture sector in India and its contribution to the Indian economy. Discuss major trends and developments in the sector over the past two decades. What are some bottlenecks, if any, that have constrained its growth? Do a deep dive for the sector in Andhra Pradesh to understand state specific opportunities and constraints.

Critically examine the latest Annual Action Plan of Andhra Pradesh under the National Horticulture Mission, with a special reference to production in Guntur and Narasaraopet. How does the plan address the bottlenecks identified above? Is Andhra's Action Plan supplemented by other national government policies and initiatives? Critically examine the efficacy of these policies in supporting the sector.

Evaluate best practices and schemes adopted in comparable foreign countries and other Indian states for the promotion of horticulture. Are there any best practices that can be replicated in Andhra Pradesh? What are some likely challenges and how might these be alleviated?

Based on the above analysis, suggest policy recommendations to boost horticulture in the state of Andhra Pradesh.
11. Increasing modal share of Non-Motorized Transport (NMT) in Chennai
With growing pollution and congestion in India's urban centres, sustainable transport is the need of the hour. While electric vehicles might be a futuristic solution, non-motorised transport or NMT which includes walking, cycling and rickshaws, holds strong potential. All of these are green modes of transport: their carbon footprint is low; energy consumption is minimal, and local emissions are zero.
Provide an overview of the NMT landscape across city-tiers (tier-1, tier-2 and tier-3 cities)  in India. What are some recent trends that we observe in the country, e.g. has NMT usage been increasing or decreasing? Are there any challenges to wider adoption of NMT?

With a focus on Chennai, analyse the efforts of the government to promote the use of NMT. Critically examine its different policies, including the Chennai NMT policy, for effectiveness and assess the allocation of government budgets over the last couple of years. Study the data available from government bodies such as the Greater Chennai Corporation to examine if adequate resources are being allocated to NMT.

Undertake a comparative analysis of some best practices from other countries and other Indian metro cities. Can these practices be replicated in Chennai? Are any modifications required? What could be some potential challenges in the adoption of best practices?

Based on the above analysis, propose suitable policy recommendations to boost uptake of NMT in Chennai.
12. Gender-responsive urban planning in Chennai
Examine the current status of urban infrastructure and the potential of urban planning to create inclusive spaces for women such that it enhances livelihood options, improves safety and the general standard of living for women. 

Chennai is currently working on its third master plan and aims to complete it before 2026. Study the previous master plans with a gender lens and assess the gaps in these plans and their implementation. 

Identify best practices from comparable regions around the world where gender responsiveness has been incorporated into city design and has had the desired effect. Examine the possibility of incorporating some of these practices in the context of Chennai. Do you foresee any challenges in the adoption of these best practices? If yes, how can these be addressed?

Basis the above analysis, outline your expectations from Chennai's third master plan in the form of recommendations and also highlight potential challenges in implementing the same.
---
Class profile
Total class size (November 2021): 62
---
Educational background
---
Age profile