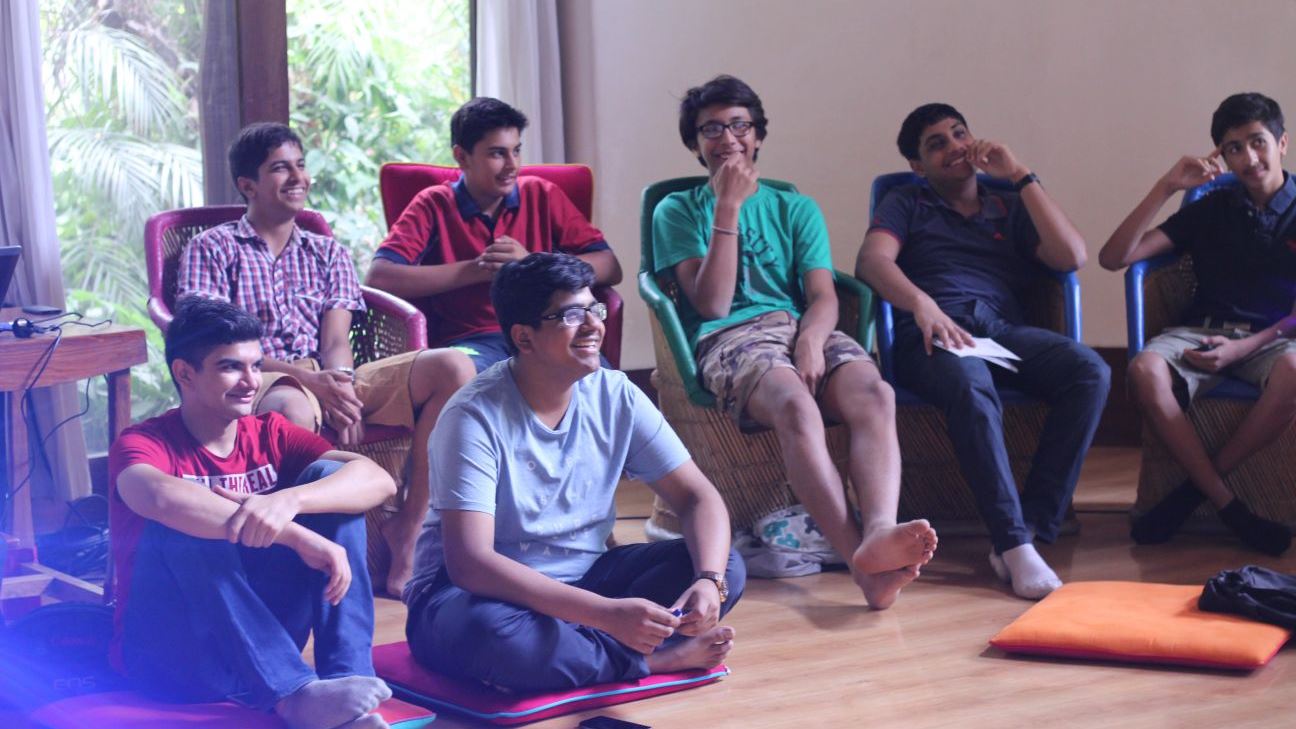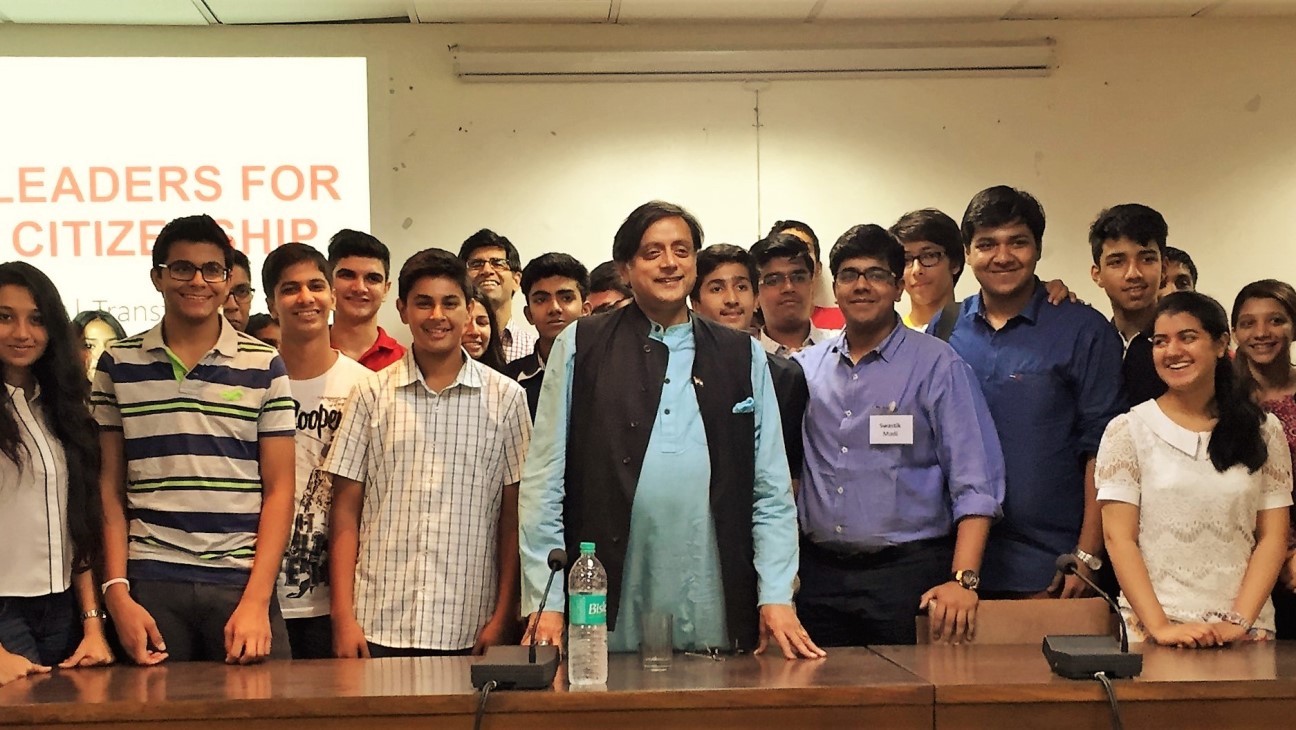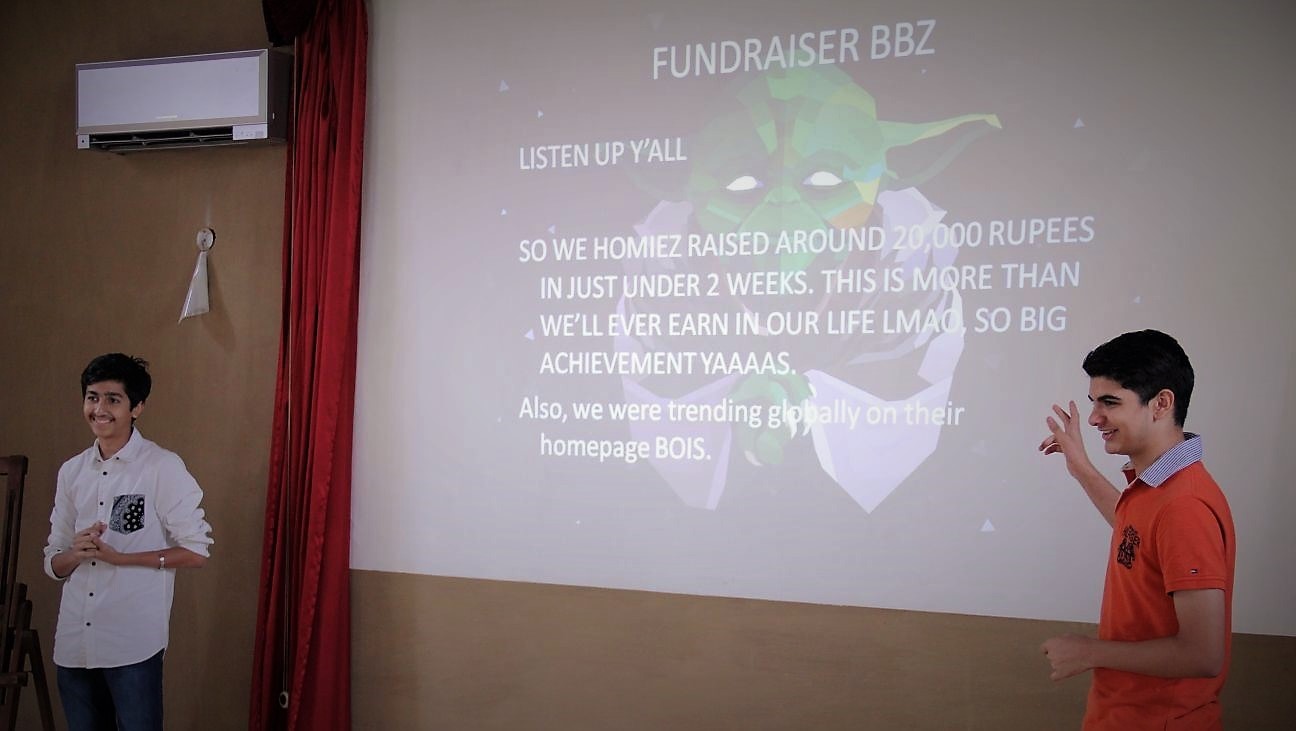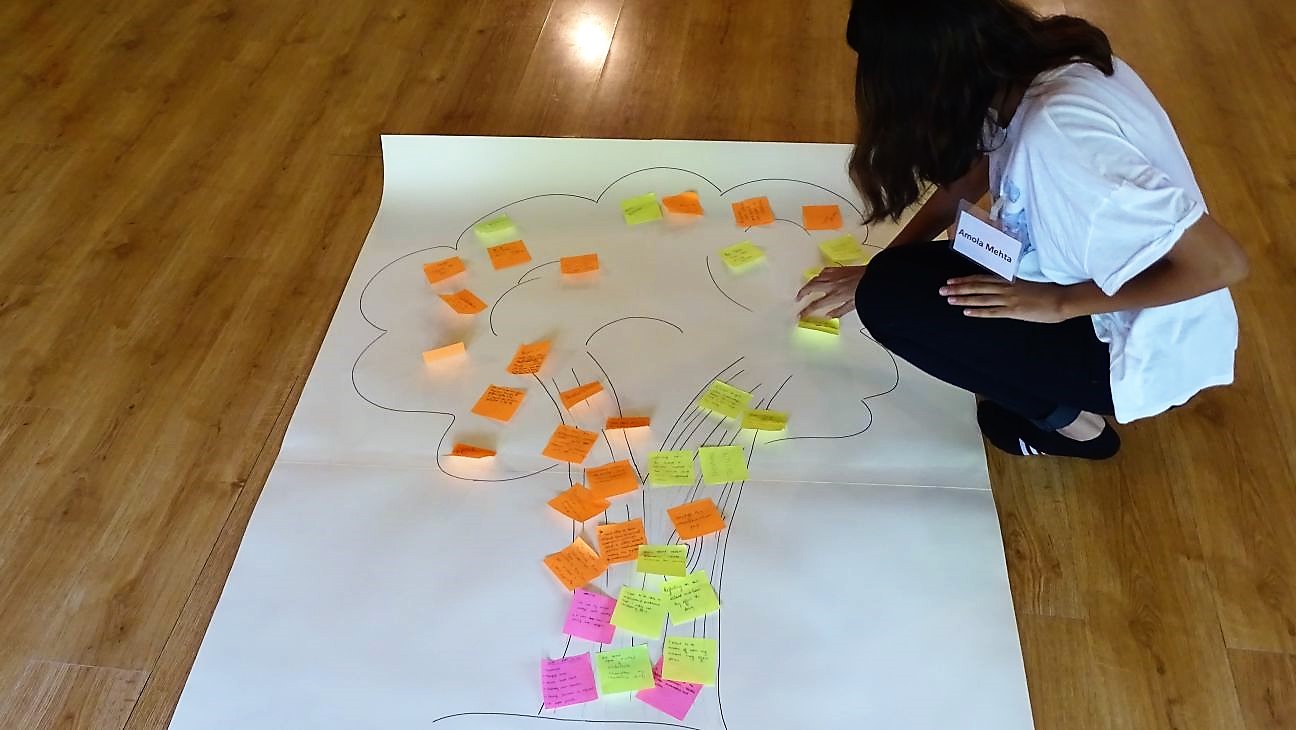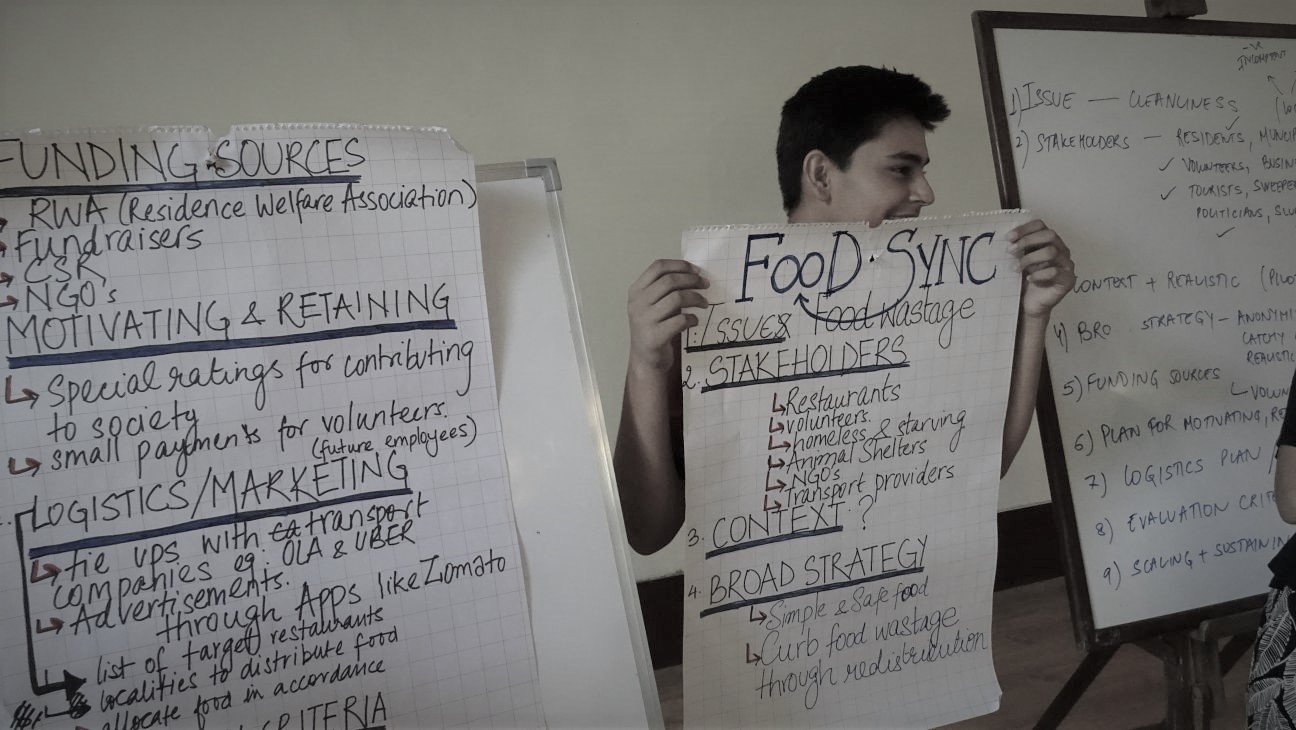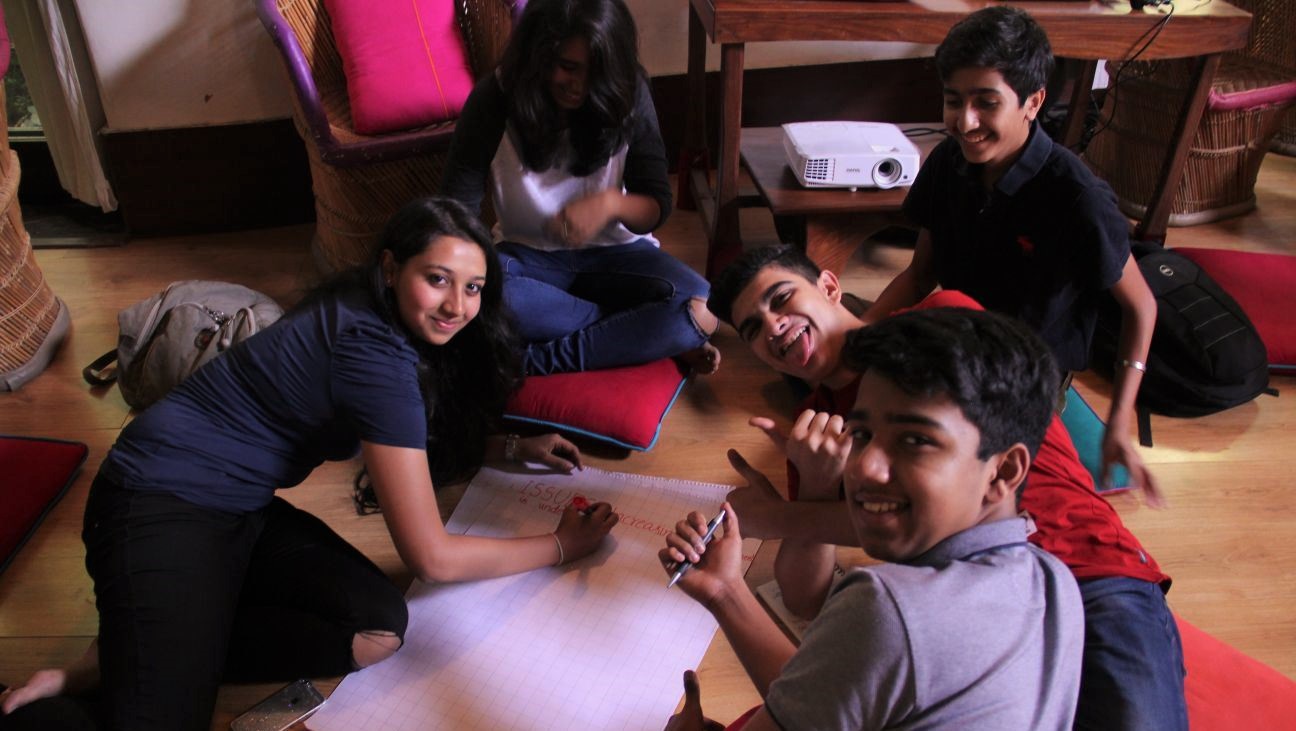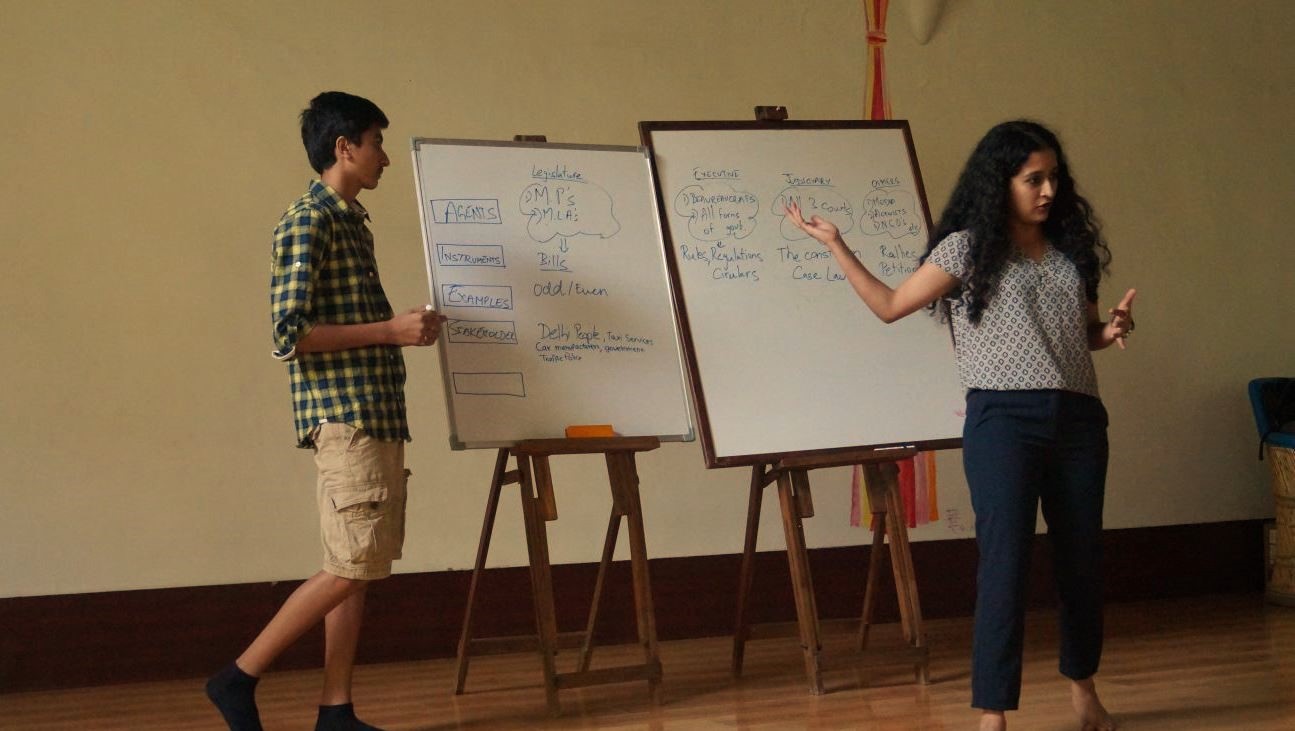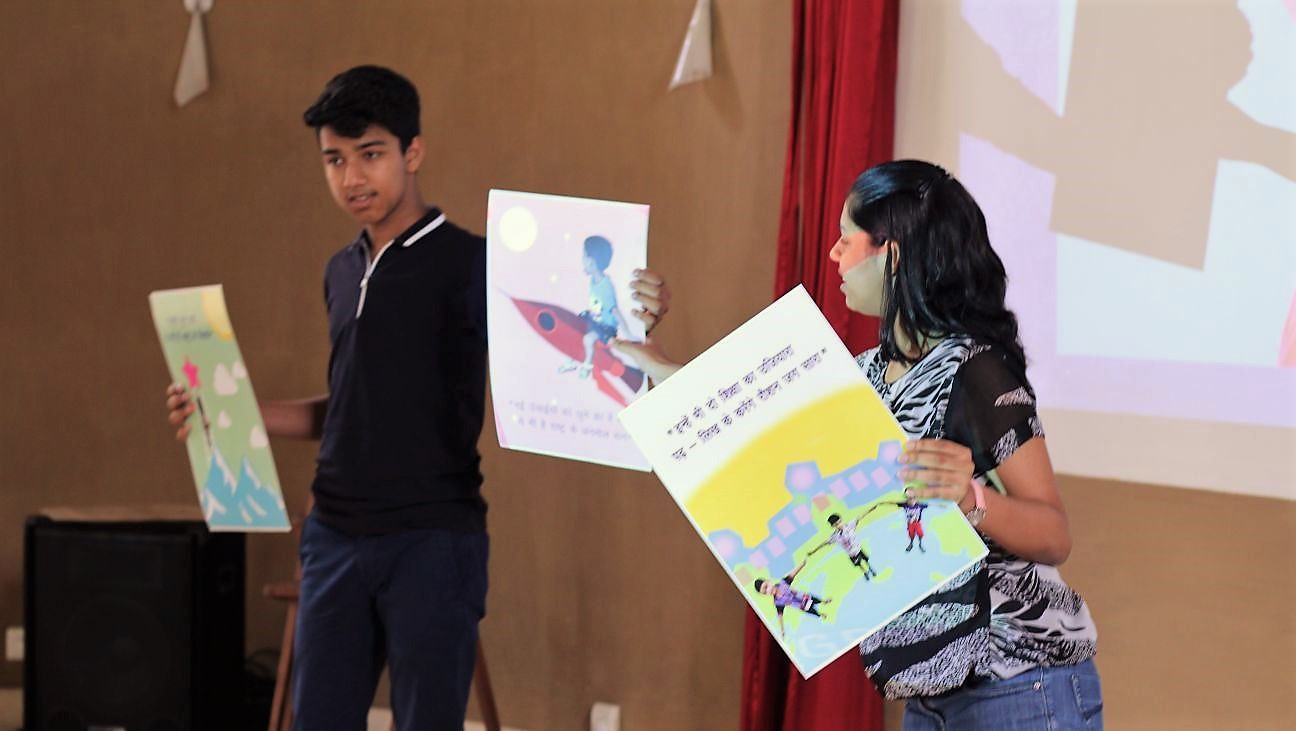 The High School Achievers program (HSA) is a one-of-a-kind leadership program for India's most promising students to build their capacity as active agents of change in society.
Designed as a week long summer bootcamp for grades 9
th
to 12
th
, HSA is YLAC's attempt to create a platform for young adults to discover their true potential. We do this by helping students explore different perspectives, understand identity and privilege, build critical thinking skills and acquire tools to become effective leaders.
As the first-ever initiative under the YLAC umbrella, HSA was launched from Delhi in 2016 and has since expanded to Mumbai and Bengaluru. It is a highly selective program that receives outstanding applications from a large number of very talented and passionate students. Sessions engage students in intriguing debates in philosophy, political science, sociology and economics, and help explore the interconnected nature of knowledge, all the while using a participatory and experiential pedagogy that makes learning fun.
Applications for 2023 have already closed. For details on how the program is structured, please follow the links below. For information on future editions, you may
sign up below
or follow us on social media
(LinkedIn,
Instagram,
Facebook)
for updates.
See:  
2023 Editions
  |  
Schedule
  |  
Deadlines
  |  
Previous Editions
  |  
Eligibility & FAQs
---
2023 Editions
---
Detailed Schedule

See:   2023 Editions   |   Schedule   |   Deadlines   |   Previous Editions   |   Eligibility & FAQs

---
Deadlines
Scholarships deadline (Sunday): 12 March

Final deadlines (all Sundays): 09 April (Bengaluru); 16 April (Delhi); 23 April (Mumbai)

Applications to the program will be processed on a rolling basis. Typically, applicants will be informed of the admissions decision within 3-4 weeks of their candidature being filed. Some applications may be also waitlisted.

Candidates applying for scholarships must ensure that both their program and scholarship applications reach us on or before the first deadline – 12th March 2023. Ideally, both applications should be submitted within a week of each other.

See:   2023 Editions   |   Schedule   |   Deadlines   |   Previous Editions   |   Eligibility & FAQs

---
The Journey So Far
Since its launch in 2016, the High School Achievers program has attracted talented and passionate students from the best schools in the country and abroad. Not only have students learnt from the debates in class, they have expanded their understanding by interacting with an eclectic mix of speakers – policymakers, bureaucrats, professionals working with leading companies, as well as civil society members working in areas such as health and education.

Students from the earlier cohorts of the program have now graduated from school and are pursuing higher education from some of the best colleges in India and abroad – including Cambridge, Berkeley, Ashoka University, Yale, Delhi University etc. Several of our alumni have also launched their own initiatives to channelize their leadership skills for social change.

Each cohort of the program has added to the very strong community of passionate citizens that YLAC is trying to build and we hope to continue nurturing it.

See:   2023 Editions   |   Schedule   |   Deadlines   |   Previous Editions   |   Eligibility & FAQs


---
Frequently Asked Questions (FAQs)
1. Should I consider joining?
The High School Achievers program is designed to help students develop their critical thinking skills and explore their leadership potential. It widens their perspective by giving them exposure to liberal arts, especially debates in philosophy, political science, sociology and economics. Interactions with community members and experts give students an opportunity to directly engage with people to enhance their learning.
The broader aim of the High School Achievers program is to inspire people to think about their social context and to find their purpose in the larger society – be it in the public sector or the private. The exposure also helps students strengthen their profile, build a stronger resume and open up avenues and opportunities for higher education.
Still have questions? See this short video where the founders of YLAC speak about the High School Achievers program.
2. Am I eligible to apply?
If you are studying in grades 9th to 12th and are no more than 18 years of age, you are eligible to apply. Students who are moving into class 9th or those who have just completed their class 12th exams are also eligible.
3. What are the selection criteria?
We look for talented students who wish to change the world around them. There are no prerequisites as such. Students are selected on the basis of their responses to the questions in a short application form.
4. What is the program duration?
The overall duration of the program is one week.
5. Is the program residential?
The High School Achievers program is not designed as a residential program. Students travelling from other cities are expected to make their own stay arrangements.
In the past, we have had several students join us from other cities within the country and abroad. In such cases, students often stay in the program city with either friends or family.
6. Is there a pick-up & drop facility?
Students are expected to make their own arrangements for travel to and from the venue. At our end, we try and select program venues that are centrally located and easily accessible via public transport. Often our students pool with others travelling from their part of town. We usually help facilitate pooling once the cohort has been finalized.
7. Is HSA a conventional classroom?
Not at all! Our methodology is anything but conventional. Our teaching methods are not the usual chalk and duster lectures; we use role-plays, group exercises, peer evaluations, videos and games to make the classroom come alive.
At YLAC, we believe that learning should not be boring and we invest a lot of time and effort in making sure that we deliver on that promise! You can watch some of our student's testimonials from the previous editions here to see how they enjoyed the program.
8. Who facilitates the sessions?
The sessions are taught and facilitated by the YLAC team. During the course of the program, a number of external speakers are also invited to interact with our students, and engage with them on a range of issues and subjects.
9. What is the class size?
Typically, the class size is 40-50 students.
10. Is attendance compulsory?
Yes, attendance at the sessions is mandatory. Successful completion requires that a student not miss more than one day during the entire duration of the program. Special circumstances can be considered on a case by case basis, but approval must be sought from YLAC facilitators in advance.
11. Do I get a certificate? Are there any specific requirements for graduation?
Yes, students are given a certificate of successful completion at the end of the program. Successful completion requires regular attendance at the program as well as active and constructive participation in sessions.
Each student's contribution is closely monitored by the facilitators and this serves as an important determinant for graduation from the program. Outstanding students are also separately recognized.
12. What is the refund policy?
In case any unforeseen circumstances prevent you from joining the program, you can request our office to initiate the refund process. YLAC will refund 100% of your payment if the request is received 30 days before the beginning of the program. For requests received 15 days before the program, the refund amount shall be 50% of the payment received. YLAC shall not be able to issue any refunds in case the intimation reaches us at a shorter notice.
If the program is cancelled by YLAC due to unanticipated issues (such as the spread of COVID), the full fee shall be refunded.
---
Building Capacity to Lead Change
| | | |
| --- | --- | --- |
| Critical Thinking | Empathy | Leadership |
| Perspective | Advocacy for Change | Civic Action & Impact |