Live projects for policymakers promise to be the most exciting component of the Policy in Action Program. For this edition of the program, fellows supported the work of the following policymakers:
Jothimani Sennimalai (Lok Sabha, Tamil Nadu)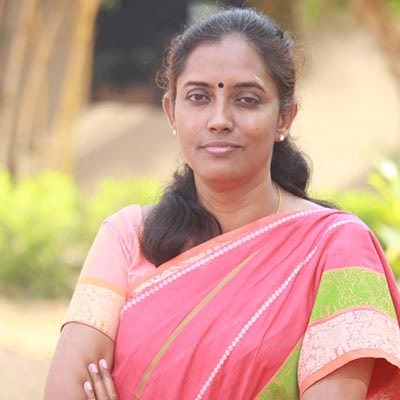 S. Jothimani is an Indian politician, writer, and social worker. She is a member of the Indian National Congress and was elected to the Lok Sabha from Karur, Tamil Nadu in 2019.
Having joined politics at a young age, Ms. Jothimani served separate terms as the General Secretary and Vice President of Indian Youth Congress and Tamil Nadu Youth Congress respectively. She also served as a Councillor of K. Paramathi panchayat union for two terms from 1996 to 2006 and was Member, Tamil Nadu Censor Board from 2006 to 2009.
Ms. Jothimani holds a Bachelor's degree from Sri G.V.G. Visalakshi College for Women and a Master's degrees in both arts and philosophy from Annamalai University.
Kesineni Srinivas (Lok Sabha, Andhra Pradesh)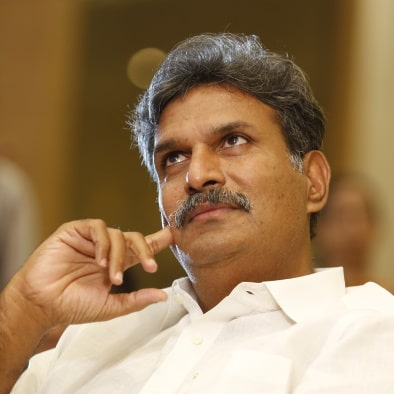 Mr. Srinivas is from Andhra Pradesh and  represents the Vijayawada constituency in the 17th Lok Sabha. He is a member of the Telugu Desam Party. Prior to his foray into public service, Mr. Srinivas built the Kesineni Group - a well established enterprise today in the fields of intercity transportation, logistics and hospitality.

Mr. Srinivas is an active member of the Lok Sabha, having spoken on a number of issues including agriculture, infrastructure development,  police reforms in Andhra Pradesh, the Surrogacy (Regulation) Bill 2019, the National Medical Commission Bill 2019, the Motor Vehicle (Amendment Bill 2019) among others. He sits on various committees in the Parliament, namely - the Committee on Estimates, Standing Committee on Commerce and the Consultative Committee, Ministry of Road Transport and Highways. 
Mahesh Poddar (Rajya Sabha, Jharkhand)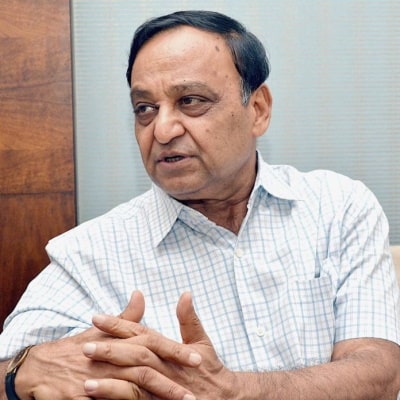 Mr. Poddar has been a member of Rajya Sabha from Jharkhand since 2016. He is also the State Treasurer of the Bharatiya Janata Party (BJP) and an industrialist from Jharkhand. After graduating from St. Xavier's College, Ranchi, he moved to Bangalore to do his Mechanical Engineering from the M.S. Ramaiah Institute of Technology.

Presently, he serves on the Parliamentary Committees on Finance and Office of Profit. He is also a member of the Consultative Committee of Road Transport and Highways and a Member at the Bureau of Indian Standards (BIS). Mr. Poddar is very active in Parliament and has introduced a number of private member bills including the Food Waste (Reduction) Bill, 2018 and the Micro, Small and Medium Enterprises Development (Amendment) Bill, 2018.
Ninong Ering - (MLA, Arunachal)
Mr. Ering is a Member of the Legislative Assembly from the Pasighat West constituency in the East Siang district of Arunachal Pradesh. Until recently, he represented Arunachal in the Lok Sabha. He was also the Union Minister of State for Minority Affairs in the UPA government. He is a member of the Indian National Congress.
He began his political career as a member of the Arunachal Pradesh Legislative Assembly in 1989, where he served two terms. He has also served as a Minister of State in the Government of Arunachal Pradesh and as the Deputy Speaker of the Arunachal Pradesh Legislative Assembly.
While in Parliament, he was a member of the Committee on Ethics, the Standing Committee on Science & Technology, and the Standing Committee on Environment & Forests. He has also been associated with not-for-profits working in the sphere of health and sanitation.
V. Vijayasai Reddy (Rajya Sabha, Andhra Pradesh)
Mr. Vijaysai Reddy has represented the state of Andhra Pradesh from the YSR Congress Party in the Rajya Sabha since 2016. He is a chartered accountant by profession and has played an active role in the politics of Andhra Pradesh for many years. 
Mr. Reddy is an active member of the upper house of the Parliament and introduced numerous private member bills over the years across different issues including a bill to make the right to health a fundamental right. He serves on a number of Parliamentary Committees including the Committee on Subordinate Legislation, General Purposes Committee,  Joint Committee on Office of Profit,  Consultative  Committee for the Ministry of Petroleum and Natural Gas, Select Committee of Rajya Sabha on the Surrogacy (Regulation) Bill, 2019, among others.  He is also the leader of the YSR Congress in the Rajya Sabha.
---
Live Projects

During the course of the program, teams of 4-6 fellows each are assigned to work on policy issues for the participating policymakers. You'll find below a list of the specific issues that the teams worked on during this edition of the program.
1. Creating a Women Entrepreneurship Policy for India
Develop a profile of the state of women's entrepreneurship ecosystem in India in terms of size, depth and demographic background of entrepreneurs.

Analyse the factors that determine the success of women entrepreneurs - what backgrounds do women entrepreneurs typically come from and what sectors have they been the most successful in? What are some likely factors that constraint their success, especially in terms of access to capital, care responsibilities, mentorship etc. How are the challenges faced by women entrepreneurs different from those faced by men?

What are some ways in which the policy ecosystem could support women entrepreneurs? Identify best practices adopted in other countries and in different states in India towards promoting women-led enterprises. 

Based on your analysis, outline feasible recommendations for designing a policy framework that can be adopted for a pan-India women's entrepreneurship policy. Also suggest an institutional structure to implement this policy.
2. Promoting the textile industry in India with a special focus on MSMEs and exports
Examine the landscape of India's textile and apparel industry, contextualising through parameters such as current value, FDI inflow, growth projections, and potential for employment, among others.

With a focus on Tamil Nadu, outline a few key enabling central and state government policies for the growth of exports and MSMEs in the textile sector. Further, undertake a critical analysis of the existing policies in terms of outcomes achieved. How successful have the different policies been and what are some gaps you see in their execution?

Highlight best practices for textile and apparel export promotion from comparable contexts both nationally and internationally. Comment on the challenges that may emerge in replicating these practices in India. 

Based on your analysis, recommend specific policy measures that can bolster the continued growth of the textile industry in Tamil Nadu more specifically, and India overall.
3. Analysing the finances of the government of Andhra Pradesh since 2019
Explore the state of finances of the Andhra Pradesh Government since 2019. Specifically, study the evolution of the state's income and expenditure buckets, map spending on capital investments and identify changes in fiscal health. You may contextualize your analysis through different perspectives such as the lens of centre-state relations and fiscal transfers, GST implementation, inflation, external shocks such as COVID and/ or other legacy issues.  

Undertake stakeholder consultations to understand if the fiscal health of the government of AP has posed any challenges for its key public priorities? How have other states dealt with similar pressures and could AP have done something differently?

Comment on the key macroeconomic priorities that the government should focus on to improve the economic outlook of the state. Specifically lay out recommendations for debt management including identifying new sources of funding and scope for reduction in the state's expenditure.
4. Development of metropolitan cities within Andhra Pradesh
Study the development model of Hyderabad as a metropolitan city. What were some key government policies, if any, that facilitated the emergence of Hyderabad as an economic centre? Did Hyderabad's administrative structure help in its emergence as an economic hub?

Study the reasons why bifurcated Andhra Pradesh is struggling to develop a new metropolitan city on the lines of Hyderabad. Detail the legal, political, administrative and logistical challenges in this endeavour.

Are there any successful examples of such endeavours being undertaken within India or abroad? What may have worked in those instances?

Based on stakeholder consultations and through a study of available literature, attempt to outline some necessary conditions that may be required for replicating the success of Hyderabad in other cities in Andhra Pradesh. Drawing from the above analysis, make recommendations to help the AP government develop such urban hubs in the future.
5. Strengthening the One Nation One Ration Card scheme
Study existing literature and consult stakeholders to understand the limitations of the Public Distribution System that necessitated the new One Nation One Ration Card (ONORC) system. Building on this understanding, critically examine the design of ONORC to understand how it attempts to fix these limitations.

Based on available data, map the different ways in which beneficiaries across India have used ONORC until now. Of the transactions that have been facilitated so far, how do inter-state transactions compare with intra-district or inter-district transactions? Do the proportion of such transactions vary across states in India and how do these trends compare with migration patterns? 

Are there any challenges being faced in implementing ONORC from the perspective of inclusion, access, centre-state relations, financing  etc. And what are the implications for leakage under the new system? 

Propose policy recommendations to make ONORC more inclusive and efficient, and lay out some specific actionables for both the central and the state governments to improve the system.
6. Leveraging the private sector for irrigation projects
Examine the penetration of irritation infrastructure by region and state in India - how has this infrastructure evolved over time and what has been the role played by the central and state governments in improving irrigation? Critically examine some prominent policies and schemes that have been launched by the government over the last two decades.

What is the potential impact that PPP models can have in upgrading India's irrigation system? Are there any places where such models have been deployed and what has been India's experience with such private participation?

Highlight best practices from comparable contexts in irrigation both nationally and internationally. Also examine

other models of private sector-led infrastructure development that can possibly be applied to the irrigation sector.

Based on the above analysis, design a policy framework for irrigation infrastructure development that is able to draw on the expertise and capital of the private sector.
7. Mitigating national security challenges in Arunachal Pradesh
Examine the major security challenges faced by the border state of Arunachal Pradesh, including aggression from China, cross border drug trade, problems caused by foreign insurgent groups etc. What implications have these challenges had for India and how have they affected the development of the state?

Consult stakeholders to understand the different policies/interventions adopted by the central and state government to address these challenges. Critically examine their effectiveness. 

Analyse best practices used by other countries/border states within other countries to deal with challenges like the ones mentioned above. Illustrative examples of such measures could include scaling up border infrastructure, surveillance at critical points, community engagement, sharing of intelligence with neighbours etc. Critically assess the feasibility of implementing similar measures in Arunachal Pradesh.

Basis the above, identify specific recommendations for measures that could help bolster peace and security in Arunachal Pradesh.
8. Understanding judicial encroachments in Andhra Pradesh
Study the judicial pronouncements by the High Court of Andhra Pradesh in two matters - creating three capitals for AP

, and payment of arrears by power distribution companies

. Examine the legal and political controversy around these matters, and the constitutional and legislative provisions underpinning these controversies.

Analyse relevant case law as well as other existing literature, and consult stakeholders to examine if these cases serve as examples of judicial encroachment on the legislative and executive power of the state. Explore the political-economy of these cases to understand the circumstances that might have led to the judicial orders.

Now analyse the court orders from a policy perspective. How are the decisions in the two cases likely to pan out in implementation, and what impact will they have on stakeholders?

Study best practices from other mature democracies to understand how judicial encroachment can be minimised. Can some of these practices be adopted in India?

Basis your analysis, outline some recommendations for the government and draft an opinion piece (~1,000 words) to bring focus to the issue.
9. Resolution of big ticket financial fraud cases
Explore the modalities and role of bad actors in major bank loan scams in the past few years, including the Nirav Modi, Vijay Mallya and Raghu Rama Krishna Raju cases. 

Contextualise and delineate the direct and indirect impact of these frauds on different sets of stakeholders, with a special focus on small/retail depositors and taxpayers. 

Examine the processes undertaken by financial institutions to recover the amounts involved in these scams. Describe the legal basis for such actions, and challenges faced by law enforcement agencies (legal, technical and logistical) in making these recoveries. Provide data on the extent of recoveries made and other actions taken thus far.

Study best practices from around the world in meting out justice in such cases and preventing large scale frauds of this nature. Basis your analysis, prescribe policy recommendations and changes in regulation and/or processes to minimise such fraud in the future, while protecting the interests of retail depositors and taxpayers.
10. Improving the performance of DBT schemes in India
Trace the evolution and development of Direct Benefit Transfer (DBT) in India, and map the various categories of schemes covered under DBT today. 

Using empirical evidence and/or other qualitative insights from literature, examine how DBT schemes have fared in addressing specific challenges associated with welfare delivery in India.

Analyse the role key enablers (such as Jan Dhan - Aadhaar - Mobile (JAM) trinity, payments infrastructure etc.) have played in improving the accessibility and implementation of DBT schemes, as well as any negative consequences of relying on such enablers. Also, examine the role that various institutions have played in improving the effectiveness of DBT schemes.

Based on the above analysis, specifically comment on the experience of Andhra Pradesh with DBT schemes - analyse how it compares in performance with the rest of the country and any inclusion/exclusion errors experienced in the state.

Considering best practices from other states, provide recommendations for improving welfare delivery in AP, and outline specific recommendations for different sectors wherever necessary.
---
Class profile
Total class size (April 2022): 54
---
Educational background
---
Age profile