Rohit Kumar – Co-founder
Alumnus of Harvard Kennedy School of Government and IIT Bombay, Rohit served as the Head of Policy and Research at the office of Mr. Baijayant 'Jay' Panda, Member of Parliament (Lok Sabha). In addition to supervising research at Mr. Panda's office, Rohit was responsible for working with central/state governments and non-governmental organizations on development projects.Read complete profile
He has worked for several years with PRS Legislative Research, the Indian think-tank that supports MPs across party lines with research on legislative and policy issues. At PRS, Rohit also developed 'MP Track', a tool that is widely used by the media and civil society to track engagement of MPs in Parliament. Before shifting to policy, he was a strategy consultant with the Boston Consulting Group (BCG) at their Mumbai office. He is a 2013 IPRYLI (India-Pakistan Regional Young Leaders Initiative) fellow with the Asia Society.
---
Aparajita Bharti – Co-founder
With a Master of Public Policy (MPP) from Oxford University, Aparajita has rich experience in policy and communications. In her previous role, she was Manager, Corporate Affairs and Communications at Snapdeal where she was responsible for media messaging and engagement, in addition to providing inputs on policy and legislative issues that affect the digital commerce sector.Read complete profile
She has worked as a Legislative Assistant to Mr. N.K. Singh, Member of Parliament (Rajya Sabha) and was one of the four Indians selected for the Faiths Act Fellowship by the Tony Blair Faith Foundation in 2011. In her undergraduate years at the College of Business Studies, Delhi University, Aparajita was instrumental in starting 'Manthan' – an annual congregation of street theatre societies to spread social awareness across India. Manthan has now expanded to 15+ towns and cities. She is a World Economic Forum Global Shaper from the New Delhi hub.
---
Sukhmani Grover – Director, Citizen Engagement
Sukhmani is a development strategist and practitioner with extensive experience at the intersection of policy, grassroots mobilisation and active citizenship. She is a graduate from the College of Business Studies, University of Delhi and holds an MA in Sociology. Previously, as part of the leadership team at Haiyya, she expanded the organization's reach at the grassroots level and gave strategic direction to its youth led community projects and campaigns.Read complete profile
Haiyya's goal was to equip leaders with the skills necessary to build collective power in local communities to demand accountable and responsive governance on issues such as sanitation, environment, health and gender etc. Sukhmani has also worked with the Tony Blair Faith Foundation on experiential learning and with UNICEF for building a citizen's charter. She learnt community organizing from the Harvard Kennedy School under the mentorship of Prof. Marshall Ganz.
---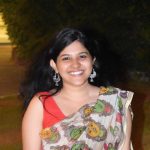 Sneha Pillai – Communications & Advocacy Lead
Sneha is a communications specialist with a strong background in outreach and knowledge management in the social sector. A Commonwealth Scholar (2018-19) with an MSc in Media, Communication and Development from the London School of Economics, she has previously worked with UN agencies and the forest departments of Maharashtra and Andhra Pradesh.Read complete profile
She played an active role in managing the communications for two UNDP projects funded by the Global Environment Facility, and with the International Growth Centre in London, where she supported the programme coordination of the Bill & Melinda Gates Foundation funded India programme. With a Bachelor's in Mass Media from University of Mumbai and Post Graduate Diploma in Journalism from the Asian College of Journalism, Sneha started her career as a journalist before moving on to the development sector.

---
Abhilasha Gupta – Manager, Citizen Engagement
Abhilasha is an alumna of IIM Indore and Thapar Institute of Engineering & Technology and has studied at EM Normandie, France. She has diverse experience across domains, including program management, marketing and data analytics, working with organizations such as KPMG, American Express and Parle Products. She is passionate about people development, and that prompted her to shift gears to explore the space of experiential learning.Read complete profile
She did a stint in teaching and worked with an education-based NGO, before moving to a company that provided behavioural skills and leadership training to professionals, where she took charge of curating effective learning experiences. She continues managing marketing communications and content creation for the NGO Guzarish that works to increase access to books for those in need.
---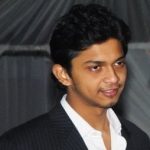 Deepro Guha – Manager, Public Policy
A lawyer by training, Deepro graduated from NUJS, Kolkata in 2013. Previously, he has worked with the law firm Shardul Amarchand Mangaldas. During his tenure at the firm, he was involved in a wide array of cases including criminal matters, arbitration matters and constitutional issues. He then did a stint at PLR Chambers wherein he helped frame the Draft West Bengal Agriculture and Food Processing Policy.Read complete profile
His interest in public policy led him to sit for the UPSC Civil Services Examination. While he managed to secure a rank of 395, he did not pursue the allocated service. Deepro is passionate about strengthening governance systems and improving policy design and implementation for effective service delivery. He is also a keen violinist and enthusiastic sportsman, and has played in the Bengal Hockey Association League 3rd Division.
---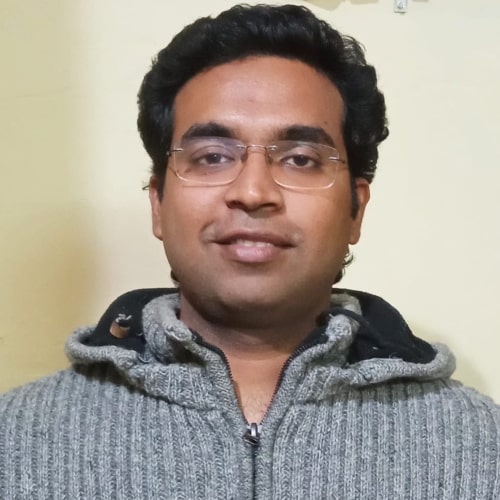 Mayank Mishra – Manager, Public Policy
An economist by training from IIT Kanpur, Mayank is a public policy professional with extensive experience in the fields of economic & financial analysis, policy advisory, agency design, and regulatory governance. Mayank has worked for over 5 years with the National Institute of Public Finance and Policy (NIPFP) as part of their public policy team. At NIPFP, he worked on a wide spectrum of areas ranging from financial sector reforms and technology policy to institution design and government expenditure management.Read complete profile
While at NIPFP, he also had the opportunity to partner with several government agencies to help solve complex public policy problems and facilitate strategic decisions. Prior to moving to public policy, Mayank worked with McKinsey & Company as part of its Credit Risk Management practice.
---
Abhinav Saikia – Senior Analyst, Public Policy
Abhinav is an alumnus of BITS-Pilani. Prior to YLAC, he was as an Intellectual Property (IP) Consultant at Hourglass Research where he advised clients in India and abroad on matters relating to IP value creation, licensing and IP rights enforcement policies. During his stint at Hourglass, he worked part-time as a Resident Policy Analyst with NextElection, a community-driven town hall platform for politicians, journalists and citizens.Read complete profile
At NextElection he worked on various crucial subjects, such as Minimum Support Price for farmers, regulatory framework for application-based cab aggregators, and pollution in India. Abhinav has also briefly worked with Maadhyam where he analyzed patterns of minority participation in education and employment in India for the purpose of undertaking public consultations on the issue.
---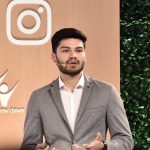 Ameya Kamath – Senior Officer, Programs & Communications
Ameya is an education policy and development professional with a Master's in International Education Policy from Harvard University and a Bachelor's in Economics from University College London. Although he started his career in Finance and Consulting, a teaching stint at Oxford triggered his passion for education-related programming and policy making.Read complete profile
Since then he has consulted for Teach for India, Teach for Mexico and UNICEF Romania on both short and long-term projects. Most recently, Ameya worked at UNESCO Bangkok where he focused on ICT in Education projects and 'Digital Citizenship' at scale across the Asia-Pacific region.
---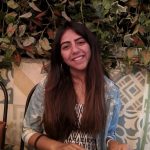 Shivani Gupta – Senior Analyst, Public Policy
Shivani is a public policy and development professional with extensive experience in conducting multidisciplinary primary and secondary research. She has led the design and management of large scale surveys to capture farmers' marketing decisions and to evaluate children's learning outcomes across ten Indian states. She started her career as a Legislative Assistant to Mr. Deepender Singh Hooda, Member of Parliament (Rajya Sabha).Read complete profile
Prior to her present role, she worked at the University of Pennsylvania Institute for the Advanced Study of India on an interdisciplinary agricultural markets project where she analysed the role of state, farmers and private functionaries in agricultural markets and their impact on farmers' incomes across governance regimes. As a researcher at ASER Centre (Pratham Education Foundation), she designed assessment tools to evaluate the learning levels of children in rural areas across the domains of early childhood education and english language acquisition. Shivani has a bachelor's degree in management studies from the University of Delhi.
---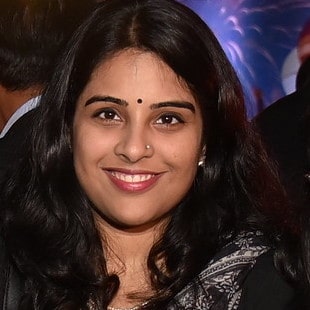 Sonakshi Chaudhry – Senior Analyst, Public Policy
Sonakshi has an MA in Gender, Violence and Conflict from the University of Sussex (where she was a Chevening Scholar), and an undergraduate degree in English Literature from St. Stephen's College. She has previously worked as a consultant and as a gender specialist on a range of projects. Most recently, she completed a stint as Research & Editorial Lead for 'Women in Labour' — a podcast examining female labour force participation in India. She has also worked as a Consultant at the Ministry of Women & Child Development and as a Researcher at the Observer Research Foundation. Read complete profile
In 2012, she co-founded the Woman of the Elements Trust, which provides free legal aid to women and child victims of domestic violence. She is a Global Shaper with the World Economic Forum's Global Shapers Hub New Delhi, and was a delegate at the 2020 edition of the bilateral Australia India Youth Dialogue.

---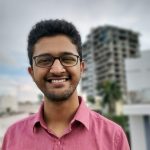 Nikhil Iyer – Analyst, Public Policy
Nikhil is trained in law from NUJS, Kolkata. Prior to his current role, he worked as a legislative assistant at the office of Mr. Unmesh Patil, Lok Sabha MP from Jalgaon, Maharashtra. At Mr. Patil's office, Nikhil was able to set up focused research practices and develop a suitable style of parliamentary interventions for a first-time MP. While at NUJS, he was part of the team that published the NUJS Diversity Survey to map socio-economic identities of students against their academic and extracurricular performance at law school to understand how they can be better supported.Read complete profile
Nikhil has previously freelanced as a legal draftsman for a state heritage commission. With a keen interest in urban issues and governance, he has also engaged with the Delhi Dialogue and Development Commission and the Observer Research Foundation. Nikhil is an avid parliamentary debater.
---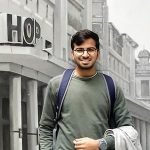 Piyush Narang – Officer, Programs & Communications
An engineer by education and a Teach For India (TFI) alumnus, Piyush has worked at the grassroots, understanding and solving for the complexities of education in an under-resourced community in South Delhi. Designing a data-driven decision model and investing in multiple stakeholders, he bridged the learning gap for over 150 children during the two years of his TFI fellowship.Read complete profile
Having ideated and implemented an entrepreneurship development curriculum for teenagers, he comes with an understanding of building experiential learning in children. Piyush has been trained by the GlobalGiving U.S.A and India on 'Crowdfunding' and 'Monitoring and Evaluation of Nonprofits'. He has since then helped 14 different nonprofits strategize their crowdfunding efforts and set strong evaluation structures. Piyush is a published creative and academic writer.
---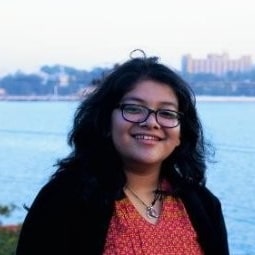 Priyanka Sahoo – Analyst, Public Policy
Priyanka is an alumna of IIT Kharagpur where she pursued a major in architecture and a minor in economics. Prior to her present role, Priyanka worked with Pratham supporting their measurement and monitoring of programs implemented in primary schools and rural communities. She has worked on several assignments in the social sector, primarily on issues of skill development, land governance, labour markets and food security with different government and non-government organisations such as NITI Aayog, J-PAL and Akshara Foundation, among others.Read complete profile
Priyanka is deeply passionate about contributing towards impactful work that can help realise human rights and human dignity.
---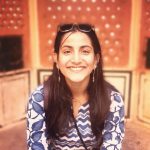 Shipra Baduni – Officer, Programs & Communications
Shipra is an alumna of the Tata Institute of Social Sciences, Mumbai. With a Master's degree in social work, her specialization is women-centred practices. She has extensive grassroot experience working with rural youth on education projects. Her interest areas lie within the intersection of gender and tech-education. Being a staunch feminist, she believes in bringing a gendered lens to any work she pursues.Read complete profile
During her previous experiences, she has worked with adolescent girls of the Bedia community, who were at risk of being forced into sex work. She worked on an education model to provide an alternative safe space for these girls to pursue their dreams. She has also worked with rural youth on a governance based education model where she has led and designed programs with the objective of involving youth in local governance. During her free time she thoroughly enjoys writing poetry and learning new forms of dance.

---
Tanvi Vartak – Officer, Programs & Communications
Tanvi is an alumna of Symbiosis School for Liberal Arts, Pune. She is a graduate in International Relations and Law with a thesis on Gender Rights and Marital Rape as the highlight of her curriculum. Her core interests in policy and communication led her to pursue courses in negotiation at the London School of Economics. She has also worked in the development sector, actively volunteering as a teacher.Read complete profile
In 2018, she worked on the 'Need to Foster Socio-Emotional Learning in the National School Curriculum' as a Policy in Action Fellow with YLAC. The goals of YLAC coincide with Tanvi's interest in art, policy and experiential learning, deeming it the ideal workplace for her. She is also an artist and engages in finger painting during her free time.
---
Anubhav Khanna – Associate, Public Policy
Anubhav is an alumnus of SRCC, University of Delhi. After completing his Bachelors in Economics, he joined the Press Relations Department in the Ministry of Finance as a research analyst from PwC. While at the Ministry, he also worked on big data assignments in the Department of Analytics and Risk Management (DGARM), where he was responsible for analyzing trends in GST Return Filing.Read complete profile
The primary focus of these assignments was to understand how the existing data can be leveraged to identify risky exporters to curb the incidence of fraud. Anubhav has a strong interest in research. He is a fellow of the YLAC Policy in Action Program of 2019.
---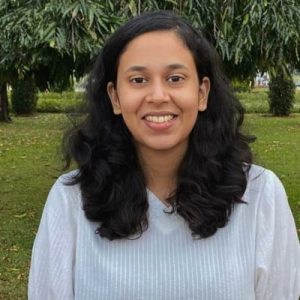 Bhavani Pasumarthi – Associate, Public Policy
After graduating from the Symbiosis School of Economics, Bhavani worked at the Foundation for Democratic Reforms, a public policy think tank headed by the Lok Satta Party founder Dr. Jayaprakash Narayan. Aside from working on various projects in sectors such as education, agriculture and the electoral system, she designed and headed a project on Data-driven Governance that focused on reforming the Indian Statistical System to promote evidence-based policymaking in the country.Read complete profile
Her interest in policy stems from the large scale impact it has on people and their lives, and this motivated her to be a Policy in Action fellow with YLAC in 2020 where she worked on the challenges faced by refugees and repatriates living in Tamil Nadu. She had also previously interned at Voice4Girls where she was the on-site in-charge of 350 marginalised students and 20 counselors for several days.
---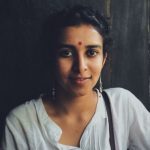 Bindushree D – Associate, Public Policy
Trained as an architect at the BMS School, Bangalore, Bindu has worked on the design and execution of architectural projects in Bangalore and Ahmedabad. She has also worked with the Cuckoo Forest Movement in Tamil Nadu, where she saw community building exercises as a means of activating social change. During her time as a Policy in Action fellow, she found public policy and advocacy as a way of applying her skills at the intersection of visual communication, community engagement and social impact. Read complete profile
A self-taught illustrator and graphic designer, Bindu has previously worked on visual communication and branding projects such as TEDx Bangalore, among others. Leading up to the Karnataka elections in 2019, she also worked on campaign messaging and branding for Prakash Raj, a contestant from the Bangalore Central constituency. She is a Bharatanatyam practitioner and worked as a Programs Coordinator at LshVa art space, Bangalore, where she organised performances and workshops to engage with the movement arts community. Bindu is a keen observer of urbanscapes and enjoys photographing and sketching.
---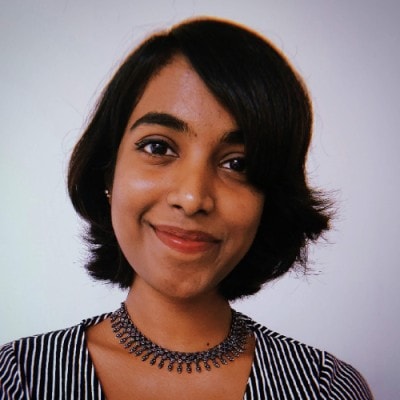 Ritika Anil – Associate, Programs & Communications
Ritika is an alumna of Vellore Institute of Technology, with a Bachelors in Electronics and Communication Engineering. Her interest in policymaking led her to be a Policy in Action Fellow with YLAC. She also explored education policy through a course by the Centre for Civil Society. Ritika is keen on developing pedagogies that close the gaps left by traditional education systems. She wishes to learn to design curricula that place learners at the centre while helping them recognise their agency as young individuals and as citizens.Read complete profile
Ritika began her career as an RPA Consultant at Centelon, a digital solutions company based in Bangalore, where she became a certified UiPath RPA developer and a novice in python and R for data science. During her year at Centelon, she implemented automation assignments for various investment management firms, performed copywriting for product launches, as well as worked as a part of the social media and marketing team.
---
Deepti Juneja – Admin Manager
Deepti holds a Master's degree in Arts and a Bachelor's degree in Education. Prior to joining YLAC, Deepti worked with FHI 360 as a documentation consultant in their Urban Health Initiative project based in Mathura. She has also worked as a teacher at the Delhi Public School, Aligarh.Read complete profile
At YLAC, her focus areas include establishing and maintaining finance and administrative systems. She also looks after logistics for program implementation.