Rohit Kumar – Co-founder
Rohit co-founded YLAC in 2016, and its sister concern TQH Consulting in 2017, to strengthen the governance ecosystem in India through public policy research, advocacy and citizen engagement. Rohit's work in policy cuts across sectors, including regulation of new business models, emerging issues in tech policy, digital public infrastructure and payments. An alumnus of Harvard Kennedy School of Government and IIT Bombay, he previously served as the Head of Policy and Research at the office of Mr. Baijayant 'Jay' Panda, Member of Parliament (MP) in Lok Sabha.Read complete profile
Before working with Mr. Panda, Rohit spent several years at PRS Legislative Research, the Indian think-tank that supports MPs across party lines with research on legislative and policy issues. At PRS, he also developed 'MP Track', the tool that is widely used by the media and civil society to track engagement of MPs in Parliament. Previously, Rohit was a strategy consultant with the Boston Consulting Group (BCG) at their Mumbai office. He is a 2013 IPRYLI (India-Pakistan Regional Young Leaders Initiative) fellow with the Asia Society.
---
Aparajita Bharti – Co-founder
Aparajita co-founded YLAC in 2016. She is also the Founding Partner at TQH – a public policy research and communications consulting firm that was set up in 2017. Before starting these two organisations, Aparajita was Manager, Corporate Affairs and Communications at Snapdeal where she was responsible for managing media messaging while engaging with policy and legislative issues that affect the digital commerce sector. Aparajita holds a MPP degree from Oxford University and her work cuts across the domains of gender, tech policy and integrity of India's democratic institutions.Read complete profile
Aparajita started her career in public policy as a Legislative Assistant to Mr. N.K. Singh, Member of Parliament (Rajya Sabha) and was one of the four Indians selected for the Faiths Act Fellowship by the Tony Blair Faith Foundation in 2011. In her undergraduate years at the College of Business Studies, Delhi University, Aparajita was instrumental in starting 'Manthan' – an annual congregation of street theatre societies to spread social awareness. Manthan has now expanded to several towns and cities across India. She is a World Economic Forum Global Shaper from the New Delhi hub.
---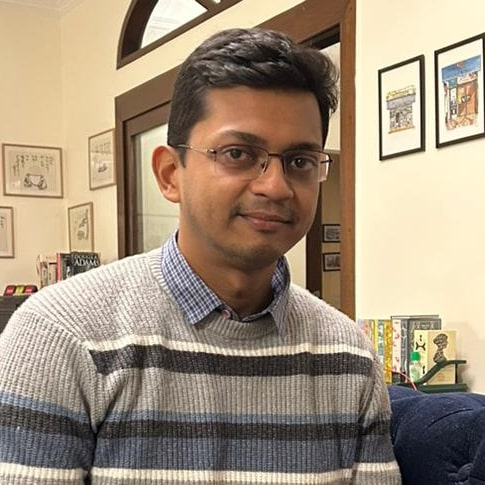 Deepro Guha – Senior Manager, Public Policy
A lawyer by training, Deepro graduated from NUJS, Kolkata in 2013. Over the last few years, he has led policy research and advocacy on several emerging themes in tech policy, especially digital public infrastructure, intermediary regulation and payments. Previously, he worked with the law firm Shardul Amarchand Mangaldas and while at the firm, he was involved in a wide array of cases including criminal matters, arbitration matters and constitutional issues. He has also done a stint in litigation, practising mainly in the Delhi High Court.Read complete profile
Deepro is passionate about strengthening governance systems and improving policy design and implementation for effective service delivery. He is also an enthusiastic sportsman, and has played in the Bengal Hockey Association League 3rd Division.
---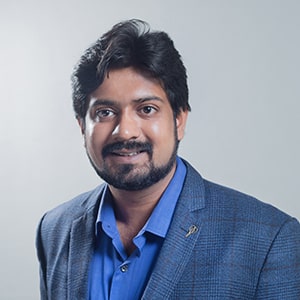 Sumeysh Srivastava – Senior Manager, Public Policy
Sumeysh is a lawyer by training and an alumnus of Symbiosis Law School Pune. He has previously worked at the Vidhi Centre for Legal Policy and was part of the founding team for Nyaaya, India's first free online resource for accessible legal information. He has also worked as a legal researcher for the Centre for Social Justice (CSJ), where his research work contributed to two PILs filed for securing socio-economic rights of fishing communities, and headed Nyayika, a non-profit social enterprise established by CSJ to provide affordable legal services.Read complete profile
Sumeysh's research interests are primarily in areas of access to technology, information, and rights in the digital space. He writes on issues that look at the intersection between technology, law, society, and access for both academic and non-academic platforms and has pursued certification courses on privacy, internet governance and social entrepreneurship.
---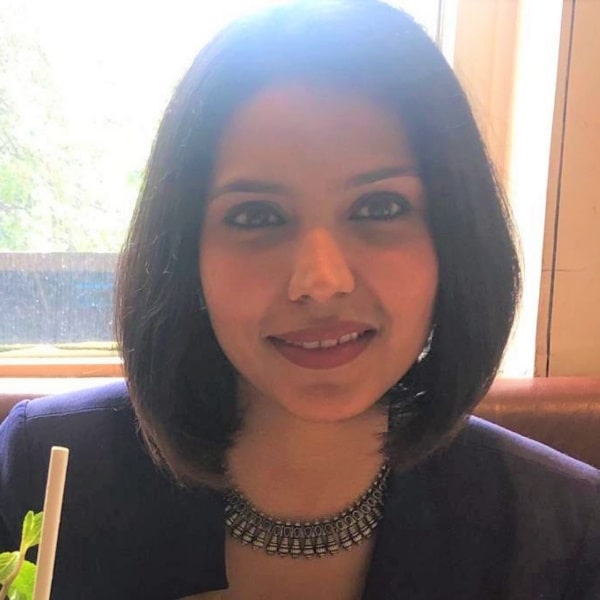 Maina Sharma – Manager, Public Policy
Maina is a seasoned public policy professional with over 10 years of experience of working with global organisations, multi-laterals, UN agencies and governments across various countries in Asia and Africa. With expertise in policy advocacy, impact strategizing, communications, thought leadership and policy research, she has worked across different domains in the social sector including skills development, disability rights, children's rights and healthcare.Read complete profile
An alumnus of University of Delhi in Political Science and University of East London in International Social Work and Community Development, Maina has worked in multi-cultural environments and on various cross-cutting issues. She prides in being a life-long learner.
---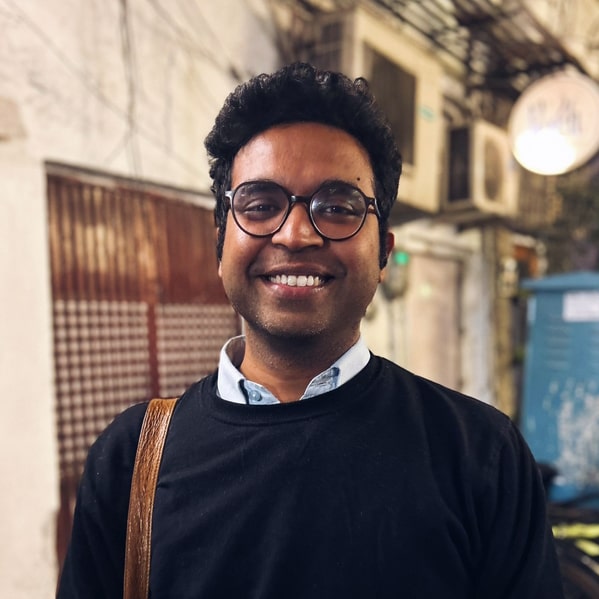 Mayank Mishra – Manager, Public Policy
An economist by training from IIT Kanpur, Mayank is a public policy professional with extensive experience in the fields of economic & financial analysis, policy advisory, agency design, and regulatory governance. Mayank has worked for over 5 years with the National Institute of Public Finance and Policy (NIPFP) as part of their public policy team. At NIPFP, he worked on a wide spectrum of areas ranging from financial sector reforms and technology policy to institution design and government expenditure management.Read complete profile
While at NIPFP, he also had the opportunity to partner with several government agencies to help solve complex public policy problems and facilitate strategic decisions. Prior to moving to public policy, Mayank worked with McKinsey & Company as part of its Credit Risk Management practice.
---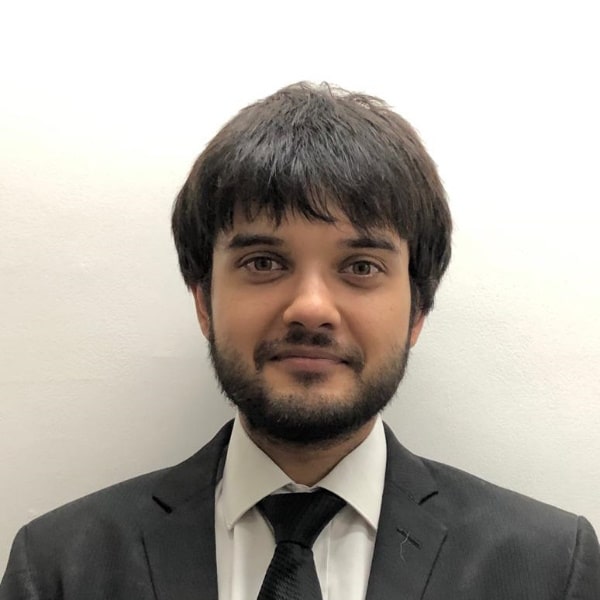 Sidharth Deb – Manager, Public Policy
Sidharth studied law and graduated from the National University of Juridical Sciences. Since then he has worked in various roles at the intersection of policymaking and regulation of telecommunications, broadcasting, hardware and digital technology markets. Sidharth has previously worked at Koan Advisory Group, the Internet Freedom Foundation, the Esya Centre and the Centre for Communication Governance at National Law University Delhi. Through this he has accrued experience across commercial research and advisory, digital rights advocacy and academic policy research.Read complete profile
Sidharth has a deep interest in the governance and regulation of new technologies and has worked with a wide array of stakeholders spanning industry, civil society, academia, government, regulatory authorities and other special interest groups.
---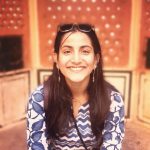 Shipra Baduni – Manager, Citizen Engagement
Shipra is an alumna of the Tata Institute of Social Sciences, Mumbai. With a Master's degree in social work, her specialization is women-centred practices. She has extensive grassroot experience working with rural youth on education projects. Her interest areas lie within the intersection of gender and tech-education. Being a staunch feminist, she believes in bringing a gendered lens to any work she pursues.Read complete profile
During her previous experiences, she has worked with adolescent girls of the Bedia community, who were at risk of being forced into sex work. She worked on an education model to provide an alternative safe space for these girls to pursue their dreams. She has also worked with rural youth on a governance based education model where she has led and designed programs with the objective of involving youth in local governance. During her free time she thoroughly enjoys writing poetry and learning new forms of dance.

---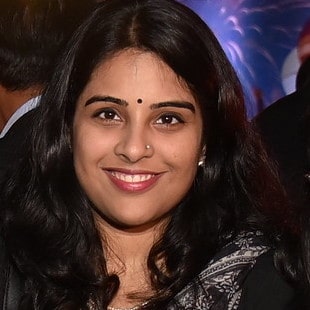 Sonakshi Chaudhry – Manager, Strategic Partnerships & Communications
Sonakshi is a communications and gender policy specialist with over 8 years of experience building partnerships and working across the spectrum of think tanks, NGOs, publications, and government. As a Chevening scholar, Sonakshi pursued an MA in Gender, Violence and Conflict at the University of Sussex, and she also holds an undergraduate degree in English literature from St. Stephen's College.Read complete profile
With a particular focus on women's economic empowerment through her work, Sonakshi has advised several organisations on issues such as preventing sexual harassment and encouraging gender equity in workplaces. She was previously Research and Editorial Lead for 'Women in Labour' —a podcast examining India's declining female labour force participation rate, and a Consultant in the Economic Adviser's Bureau at the Union Ministry of Women and Child Development where she worked on the implementation of a national scheme for women in distress. Sonakshi is also a Trustee at the Woman of the Elements Trust, which provides free legal aid to women and child victims of domestic violence. She has previously been a Global Shaper with the World Economic Forum's Global Shapers Hub New Delhi and a delegate at the 2020 edition of the Australia India Youth Dialogue— a leading track II dialogue.

---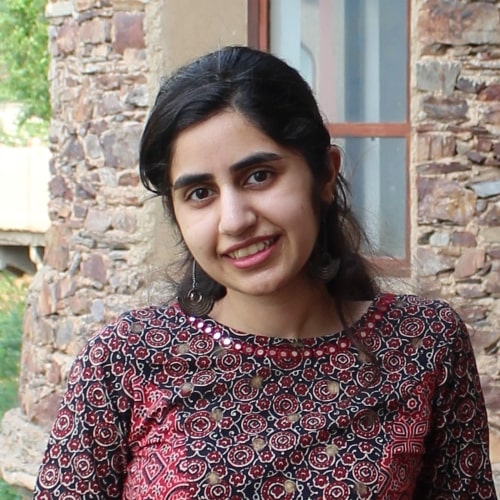 Surabhi Malhotra – Manager, Citizen Engagement
An alumna of the Tata Institute of Social Sciences, Surabhi holds a Master's degree in Social Work and is passionate about working with children. Although she started her career in the corporate realm as a Business Analyst, she soon joined the development space to follow her passion. Over the past few years, she has developed extensive experience in program and stakeholder management. She has previously worked with Pratham where she managed the implementation of education programs in collaboration with several state governments in India.Read complete profile
At TISS, she worked at the field level on projects aimed at skill-building of women and youth in the urban slums of Mumbai. An art and nature lover, she enjoys DIY projects on anything that involves colour or plants.

---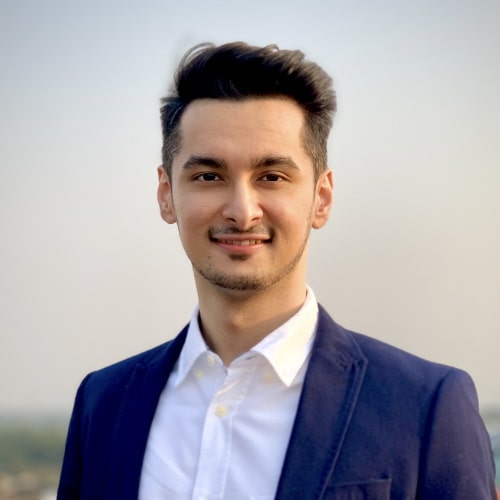 Priyank Badola – Consultant, Programs
Priyank completed his MSc in Outdoor Education from the Moray House School of Education at the University of Edinburgh. After working in the consumer banking group with DBS Bank, he followed his passion to work as an outdoor educator and a mountain guide in India, Nepal, U.S., and Scotland. He worked with school and college students in the non-formal education sector by leading multiday backpacking trips and teaching them about landscape, ecology, and environmental education while supporting their personal-social development.Read complete profile
Priyank is also associated with Seeds of Peace, a peace-building and leadership development organization in the U.S., where he works on interfaith dialogue programs in the South Asian region. He is a wilderness-first responder, a geek about mountains, and a nature lover.
---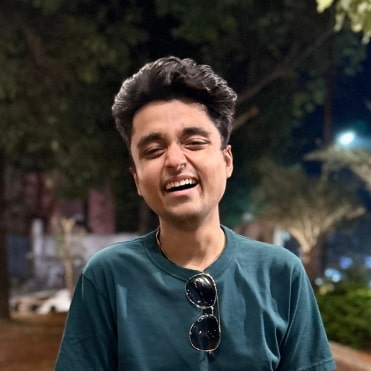 Yash Agarwal – Consultant, Programs
Yash is a public policy professional with several years of experience across Twitter, Indian Parliament, consulting and running a career services startup. He currently serves as the Founder and CEO of Proficy, a consultancy focused on providing core advisory services to a range of partners within the broader policy space in India. At YLAC, he is engaged as a consultant to help design educational programs with a focus on enabling meaningful policy careers for young Indians.Read complete profile

Yash co-founded PPI (PublicPolicyIndia.com), a knowledge platform dedicated to the cause of Public Policy in 2020 to make public policy issues engaging and accessible while supporting thousands make a career in this space. Before that, he worked as an Associate Consultant at Chase India and earlier, as a LAMP Fellow to a 4-term State Cabinet Minister of Assam and current Member of Parliament.
---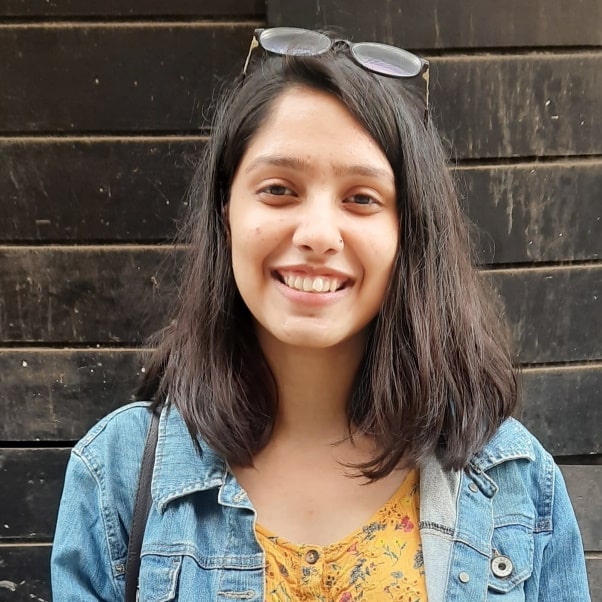 Himani Chouhan – Senior Officer, Programs
Himani is an alumna of the National Law School of India University, Bengaluru. With a Masters degree in Public Policy, her core focus of work has been around education and child rights. During her tenure as a Teach For India Fellow, she taught forty elementary school students in a government school in Delhi and worked extensively on community participation in education as well as social and emotional learning of children.Read complete profile
Through her internships with a diverse range of organizations like the Delhi Commission for Protection of Child Rights, Government of Odisha, KPMG India, and Centre for Civil Society, she learnt the ropes of various facets of policymaking, program designing, and implementation. Having widely explored various forms of theatre, she wishes to combine her love for art and academia to innovate solutions for real world problems.

---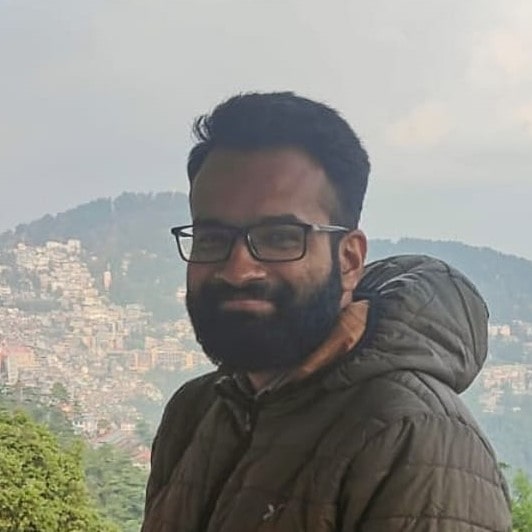 Jayashankar Vengathattil – Senior Officer, Strategy & New Initiatives
Jayashankar graduated with an MA in Development Studies from Tata Institute of Social Sciences, Mumbai and a BCom from Christ (Deemed to be University), Bengaluru before that. Most recently, he was at the Central Office of Samagra, a governance consultancy firm, assisting in organisation building and designing programs. At Samagra, he was also part of the team that worked to improve the public education system in Himachal Pradesh. Previously, Jayashankar has had professional stints at the municipal finance vertical at Janaagraha and the Assurance department of EY.Read complete profile
True to his diverse academic and professional experiences, he strives to be a jack of all trades and bring a multidisciplinary lens to his work. Outside of work, you may find him obsessing over random articles on the internet, reading and trying to write, improving his chess ratings, watching and dreaming about cinema, and talking about mental health.

---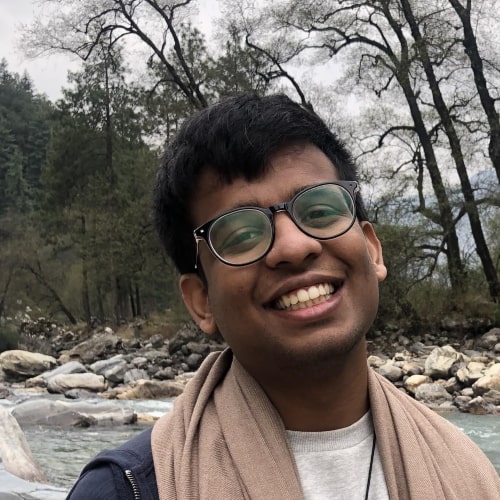 Kaushik Thanugonda – Senior Analyst, Public Policy
Kaushik is an alumnus of the National Law University, Delhi (NLUD) having graduated in 2019. His previous engagement was as a Judicial Law Clerk to Honourable Mr. Justice R. Subhash Reddy at the Supreme Court of India. He provided research assistance therein to both Constitution and Division Benches of the Court, across a wide array of matters such as constitutional, criminal and civil law. Kaushik is passionate about civil liberties, social policy and issues related to gender and sexuality.Read complete profile
While at NLUD, he was part of the CLPG-DHCLSC Prisons Project that created policy proposals to identify and address systemic blockages in the criminal justice system. He has previously also engaged with the Social and Political Research Foundation, Project 39A and Commonwealth Human Rights Initiative to this end. In his free time, he enjoys birdwatching, reading and maintains a keen interest in palaeontology.

---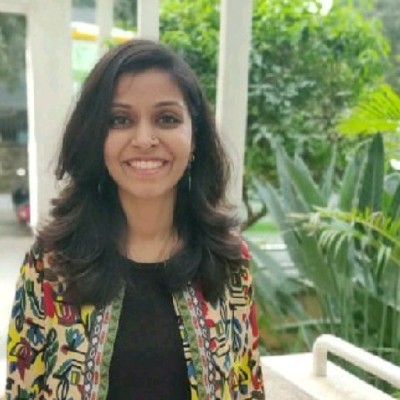 Mahwash Fatima – Senior Analyst, Public Policy
A law graduate from Symbiosis Law School Pune, Mahwash has previously worked as an attorney at the law firm Lakshmikumaran and Sridharan. During her tenure there, her experience ranged from litigation, advisory and advocacy on issues of indirect taxation and constitutional law. With a keen interest in the intersection of law, policy and governance she took up the Policy in Action Program in April, 2021. Thrilled by that experience and knowledge, she went on to complete the Graduate Certificate Program in Public Policy from Takshashila Institute.Read complete profile
Mahwash is passionate about working towards the goal of making the legal framework work for every strata through effective policies, strategic governance and impact litigation. During her free time, she engages herself in art & craft, reading and baking.
---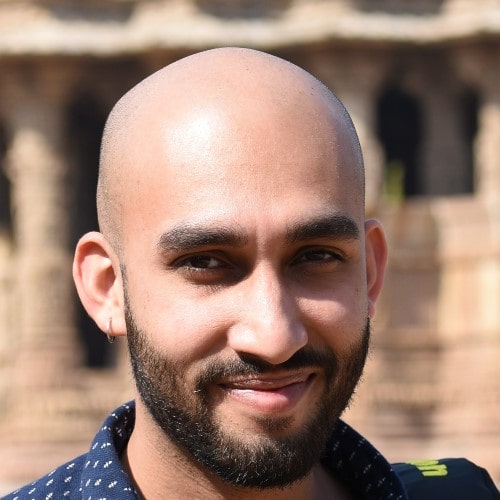 Manas Pathak – Senior Analyst, Public Policy
Manas is an alumnus of the Graduate Institute, Geneva (IHEID), where he received his Master's in international economics with a specialization in development economics. He has worked as a lecturer of economics at the Jindal School of Government and Public Policy at the O P Jindal Global University in Sonipat, where he taught courses in economics and public policy. His main areas of research include economic analysis, macroeconomics, development economics, agriculture, and he has worked extensively with Indian government datasets.Read complete profile
Manas likes to keep a tab on developments in the field of business and economics and believes in rigorously testing ideas on the anvil of logic and common sense before pushing them out into the realm of implementation.

---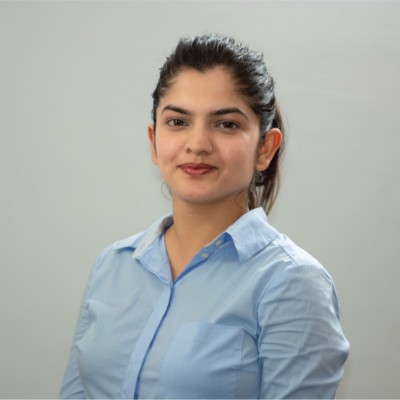 Nidhi Punetha – Senior Analyst, Public Policy
Nidhi has previously worked on crafting export-oriented policies as a consultant to the Director General of Foreign Trade (DGFT). Prior to that, she spent nearly three years in Gaya (Bihar) working alongside the district administration to grasp the nitty-gritty of policy execution at the community level, as a fellow of the Ministry of Home Affairs for Aspirational districts. She has also worked with Delhi government schools to train teachers and students on issues like substance abuse, sex education, and various other topics.Read complete profile
Nidhi holds a Masters in Social Work from the Department of Social Work (University of Delhi) and a Bachelor of Arts degree from Kirori Mal College (also University of Delhi).
---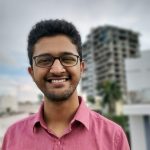 Nikhil Iyer – Senior Analyst, Public Policy
Nikhil is trained in law from NUJS, Kolkata. Prior to his current role, he worked as a legislative assistant at the office of Mr. Unmesh Patil, Lok Sabha MP from Jalgaon, Maharashtra. At Mr. Patil's office, Nikhil was able to set up focused research practices and develop a suitable style of parliamentary interventions for a first-time MP. While at NUJS, he was part of the team that published the NUJS Diversity Survey to map socio-economic identities of students against their academic and extracurricular performance at law school to understand how they can be better supported.Read complete profile
Nikhil has previously freelanced as a legal draftsman for a state heritage commission. With a keen interest in urban issues and governance, he has also engaged with the Delhi Dialogue and Development Commission and the Observer Research Foundation. Nikhil is an avid parliamentary debater.
---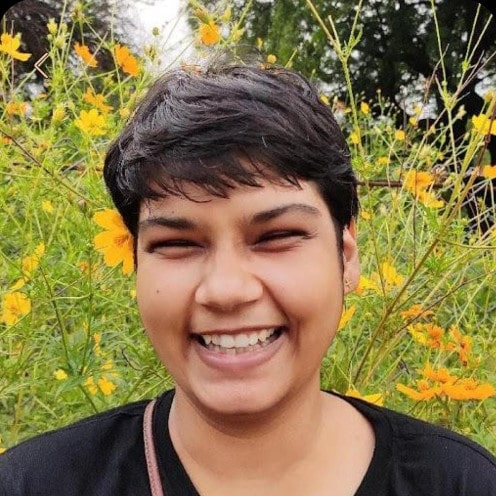 Shubhra Jha – Senior Officer, Programs
Shubhra is a social worker by training and has worked with and for children for the past decade. Their journey in the development space began as a volunteer with Make a Difference, and they later worked in the space of intellectual disability with Jai Vakeel Foundation. They were previously associated with Pratham Education Foundation where they supported teams implementing school and community-based learning programs and scaling them through government partnerships.Read complete profile
Creating experiences that allow individuals to connect, reflect and engage as a group is what Shubhra hopes to do more of.

---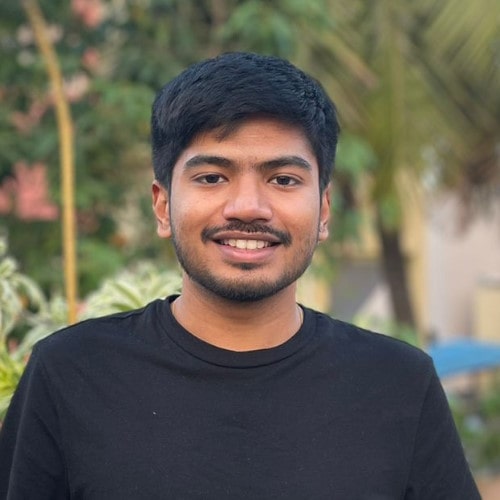 Ujval Mohan – Senior Analyst, Public Policy
Ujval is a lawyer by training, with a degree in arts and law from Gujarat National Law University, Gandhinagar. During his time at Shardul Amarchand Mangaldas & Co, New Delhi, Ujval worked with various law practices spanning technology litigation, defence and aerospace advisory, and commercial arbitration. His time in a commercial law practice has helped develop insights into matters of technology policy, public procurement and dispute management.Read complete profile
Ujval is passionate about developing a deeper understanding of regulatory / legislative design, and has a keen interest in the themes of public law, environmental heritage regulation, and economic analysis of law. In his free time, he likes to read, follow the news, cycle, or pursue his long-held interest in aviation.

---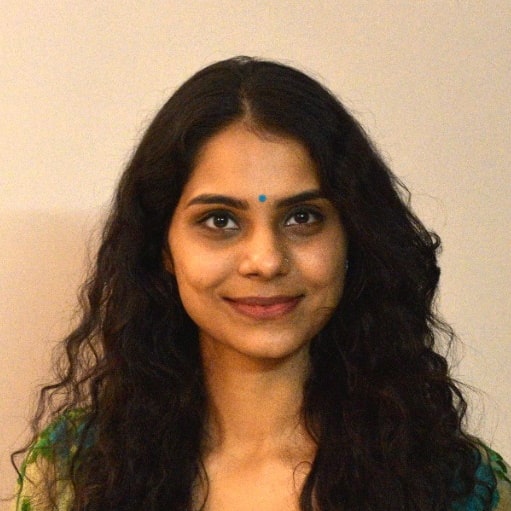 Vishakha Singh Deshwal – Senior Analyst, Public Policy
Vishakha pursued her B.A. LL.B. from National Law Institute University, Bhopal and her post-graduation in law from National University of Juridical Sciences, Kolkata. While at NUJS, she was awarded the Saroja Gopalkrishnan Scholarship for academic performance. Previously, she has worked at the Ministry of Electronics and IT, Government of India as a Young Professional where she focused on emerging issues in tech policy and law.Read complete profile
She has also worked as an in-house counsel at Wipro Ltd. where she handled statutory and ethics compliance and as a Research Assistant at National Law University, Delhi on a research project on Legal Education Systems in India and China.
---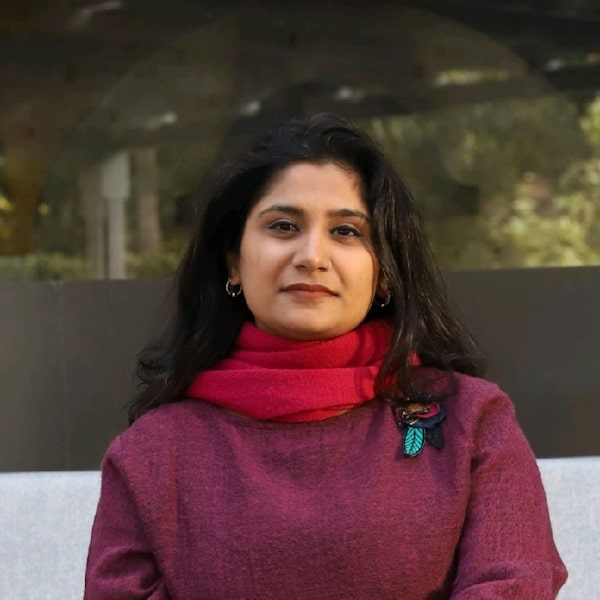 Drishti Mendiratta – Officer, Programs
A social worker by profession, Drishti is an alumna of the School of Social Work, Tata Institute of Social Sciences, Mumbai with a specialization in Women Centred Practice. She has worked extensively in the field of women and health, and justice systems. Before joining YLAC, she worked as a school social worker where she realized her passion for working with the youth to explore avenues for gender justice by educating young minds.Read complete profile
With the ideals of gender justice etched in her mind, Drishti has always been a feminist at heart. She envisions a world where women are equal citizens and do not have to fight for their rights. Her Masters thesis titled "Screaming Silences: Women's experiences of articulating domestic violence in the socio-legal sphere" echoes the sentiment and explores the very nature and extent of State response in cases of Domestic Violence in India. Being a trained theatre artist, dancer and art therapist, Drishti enjoys using the tools at her disposal to guide change across sections of society.
---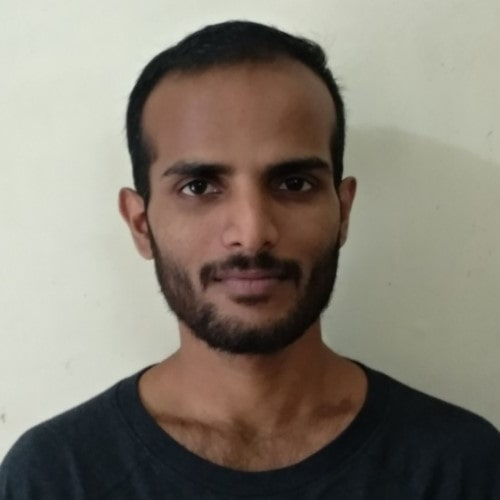 Goutham Raj Konda – Analyst, Public Policy
Goutham is an urban and social policy researcher with a focus on identity and space. He holds an MSc in Urbanisation and Development from the London School of Economics as a Chevening scholar. Previously, he worked at IIT Hyderabad's Department of Liberal Arts and IIIT Delhi's Urban Research Lab. He is an alumnus of the Tata Institute of Social Sciences in Tuljapur and Mumbai.Read complete profile
So far Goutham's research focus has been in housing, land, physical infrastructure, popular culture, and livelihoods.

---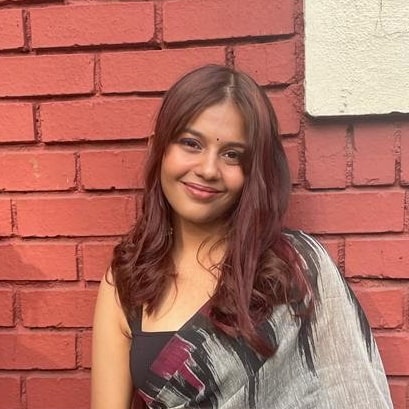 Gunjan Periwal – Officer, Programs
Gunjan (she/her) graduated from the Symbiosis School for Liberal Arts with a major in International Relations and a minor in History. With an undergraduate degree in Liberal Arts, she takes an interdisciplinary approach to research and design thinking. While in college, she published a journal article on textual analysis of Mughal literature from a gendered lens and was Chief Editor of Intersectus, an International Relations journal. Gunjan has previously interned with organisations such as U&I and Citizens for Public Leadership which strengthened her interest in civic engagement and advocacy.Read complete profile
She aims to work towards sustainability through responsible production and consumption, sustainable city planning, and climate justice. Her areas of interest include qualitative research, historiography, and South Asian socio-cultural history.
---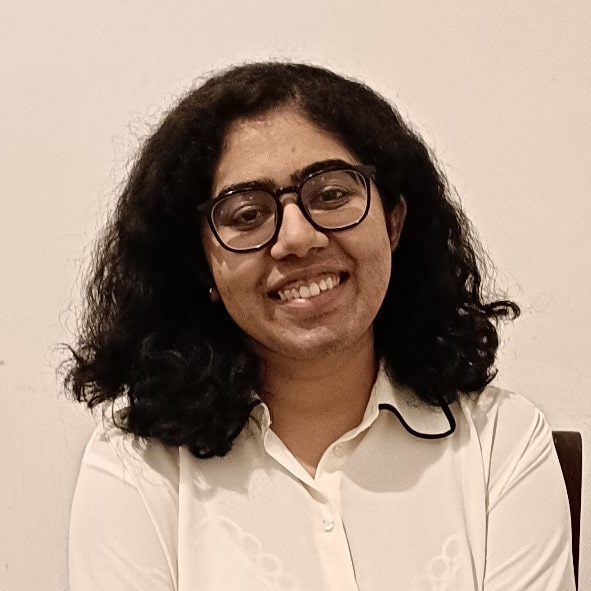 Ishita Bagchi – Officer, Programs
A public policy professional by training, Ishita graduated from Jawaharlal Nehru University, New Delhi in 2021. Earlier, she was working as a Research Associate at PROAct. She is a Gender Rights Advocate and a published writer with a keen interest in Economics and Literature. She runs a weekly newsletter and blog called "The Wannabe Economist". The newsletter and blog focus on policy, politics, economics, gender, and academia. Her aim is to simplify and decode complex academic jargon and issues around gender.Read complete profile
Ishita has been a young speaker on multiple platforms including the South Asian Youth Summit organised by Youth Advocacy Nepal and ActionAid Nepal. She is also a NSDC certified community service facilitator.

---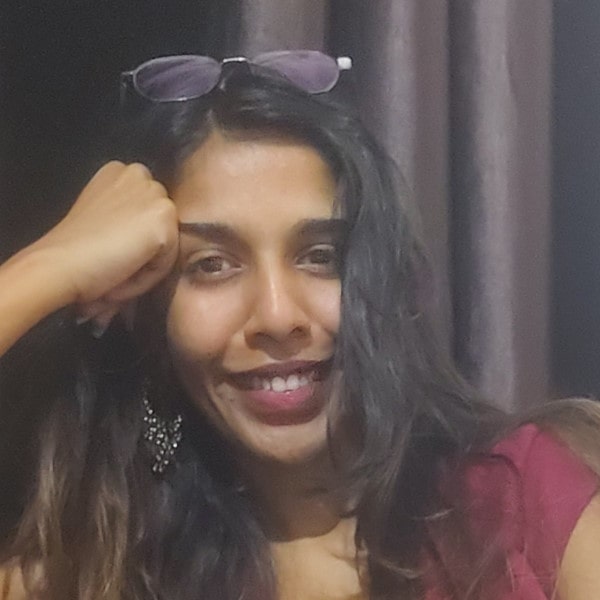 Paavi Kulshreshth – Analyst, Public Policy
Paavi is a policy professional with specialisations in policy research and strategic communication. She completed her undergrad in Journalism from Delhi University and postgrad in Policy, Design and Management from the Indian School of Public Policy. She has previously worked with Centre for Civil Society (CCS), where she led multiple outreach projects and co-authored a research study that evaluated India's digital health landscape (pre and post pandemic).Read complete profile
She has also worked with Indian Political Action Committee (I-PAC) as a strategic researcher, primarily turning data and research insights into effective political strategy and communication. As a researcher, Paavi is interested in health policy, political economy of development, and state-market partnerships. She also conducts workshops on critical writing for public policy.

---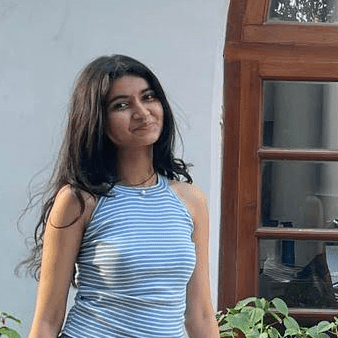 Rhydhi Gupta – Analyst, Public Policy
Rhydhi is a Spanish-speaking Lawyer who pursued B.Com(H) and LLB from Ramjas College and Faculty of Law, University of Delhi, respectively. After working as a Legal Researcher at Parichay (a legal aid clinic helping disenfranchised people in Assam with their citizenship), she went on to work with Member of Parliament Mr. Derek O'Brien as his Legislative Assistant. Here, she worked on Parliamentary interventions including bills, notices and questions, and also non-Parliamentary engagements such as stakeholder management and research for books and opinion pieces.Read complete profile
The transition from the litigation end of the spectrum to the legislative realm has given her a well-rounded perspective on the feedback loop of marginalisation, gender discrimination, lack of education, healthcare and basic amenities. Her passion for tech-policy is informed by her diverse experience and she hopes to contribute to a safe and equitable digital society.

---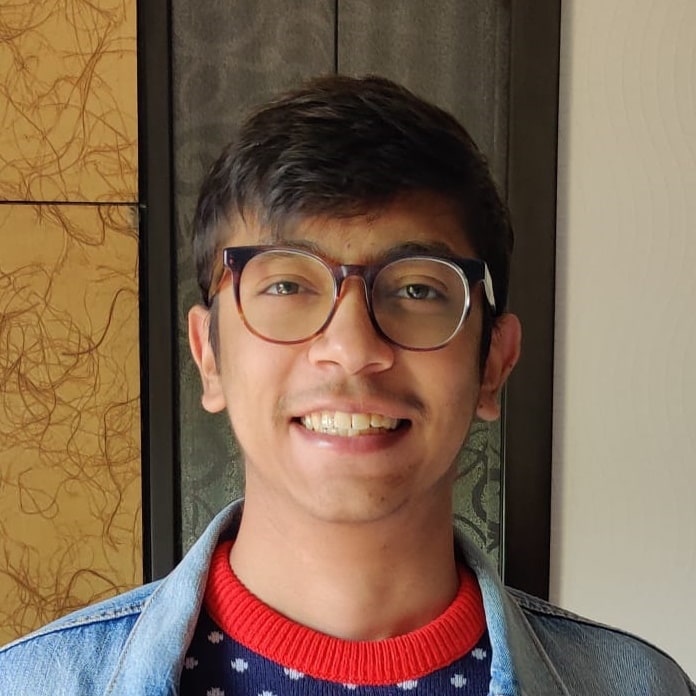 Salil Ahuja – Analyst, Public Policy
Salil is a journalism graduate from Delhi University with a penchant for public policy and research. Prior to joining YLAC, Salil led the research team at Newslaundry where he worked to analyse government schemes and policies. He was the researcher and writer for Newslaundry's flagship policy explainer show, Sansad Watch, India's first news show on Parliament and civic affairs, hosted on Youtube.Read complete profile
Salil also did a short stint with the Maadhyam Foundation, where he was involved in parliamentary research and helped prepare a budget brief for the Ministry of Roads, Transport and Highways. He has previously worked in the communications sector and helped devise communication strategies for brands like Maruti Suzuki, Roca, and Bajaj Finserv. During his free time, Salil likes to cycle and trek.
---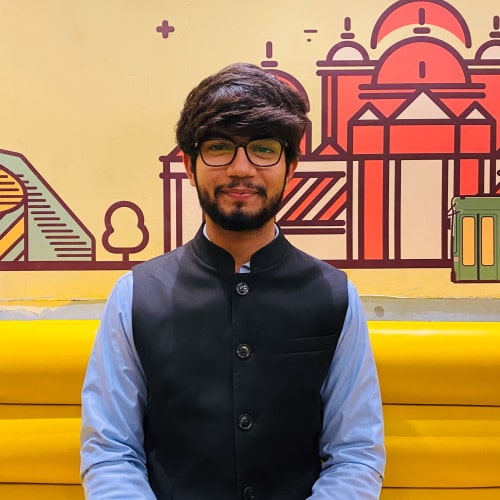 Shubham Mudgil – Analyst, Public Policy
Shubham is an ex-LAMP Fellow with an undergraduate degree in Political Science from the University of Delhi. As a LAMP Fellow, he provided legislative and policy research support to Lok Sabha MP Mr. Ram Mohan Naidu Kinjarapu. Previously, he has worked on grassroots-level projects in the fields of education, food security, and capacity development across Haryana, Rajasthan, Bihar, and Delhi.Read complete profile
Shubham was awarded the Millennium Fellowship by the United Nations Academic Impact (UNAI) and the global non-profit Millennium Campus Network (MCN) in 2021 for his project on SDG 1. His current interests focus on understanding the role of diverse institutions and their interactions in shaping and sustaining policy outcomes. He enjoys running, cycling and interdisciplinary reading.
---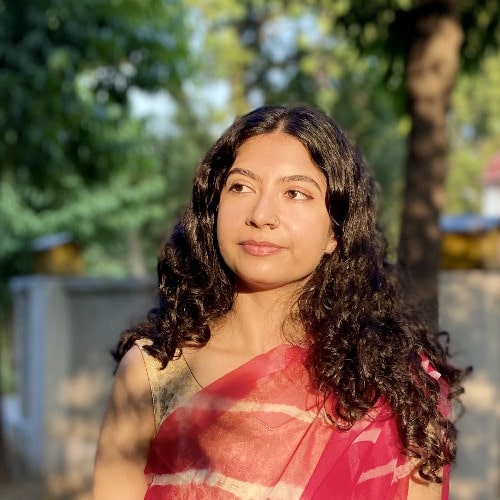 Srishti Kapil – Officer, Programs & Policy Communications
Srishti is a marketing and communications professional. After starting her career in corporate operations and advertising, she transitioned to the impact sector, aiming to use her skills to drive positive change. Her work has been diverse, encompassing roles at both an ad agency and a law firm, assistance on research projects as well as a teaching fellowship. She holds a Bachelor's in English Literature from Sri Venkateswara College, and a Master's degree in Media and Cultural Studies from TISS, Mumbai.Read complete profile
A film and literature nerd, her pop culture essays grace various national and international publications. Srishti's research interests include gender justice, arts for social change, and urban mobility. A spoken word poet, she is equally passionate about combat sports and performance poetry.
---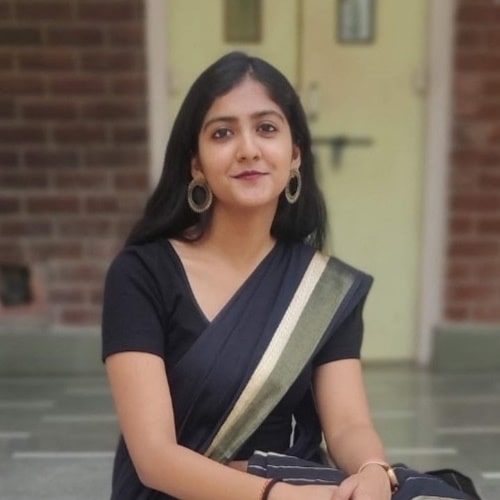 Suhani Pandey – Analyst, Public Policy
After graduating with an honours degree in Political Science from the University of Delhi, Suhani worked at the office of Dr. Amar Patnaik as a LAMP fellow. During her fellowship, Suhani assisted the MP in leading the Parliamentary Advocacy Group on Handloom and Handicraft. Besides making regular parliamentary interventions, she also provided research inputs to the social media team. While in college, she interned with the Foreign Policy Research Centre, Nirmaan Organization and Praja Foundation to gain exposure to policy research tools and communication campaigns.Read complete profile
Working closely with civil society organisations and various other stakeholders, she hopes to gain vital exposure in the world of public policy and advocacy. Suhani also co-founded an academic writing group during her undergraduate study to facilitate peer learning amongst undergraduate and postgraduate students. To unwind, she enjoys watching stand-up comedy and loves art.
---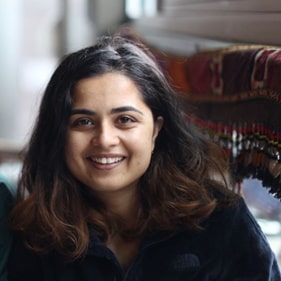 Swathi Ramesh Rao – Analyst, Public Policy
Swathi is a chemical engineer by education. After her graduate studies at Cornell University, she worked as a scientist at enerG2 – a battery materials company in Seattle where she also supported large battery manufacturers in India with R&D and materials testing. Her interest in policy stems from her keen interest in renewable energy, education and women's representation in STEM.Read complete profile
After returning to India, her first stint was with YLAC's Policy in Action Program in 2021. While in India, she has also worked at an early stage ed-tech startup that works to make tech education accessible to everyone.
---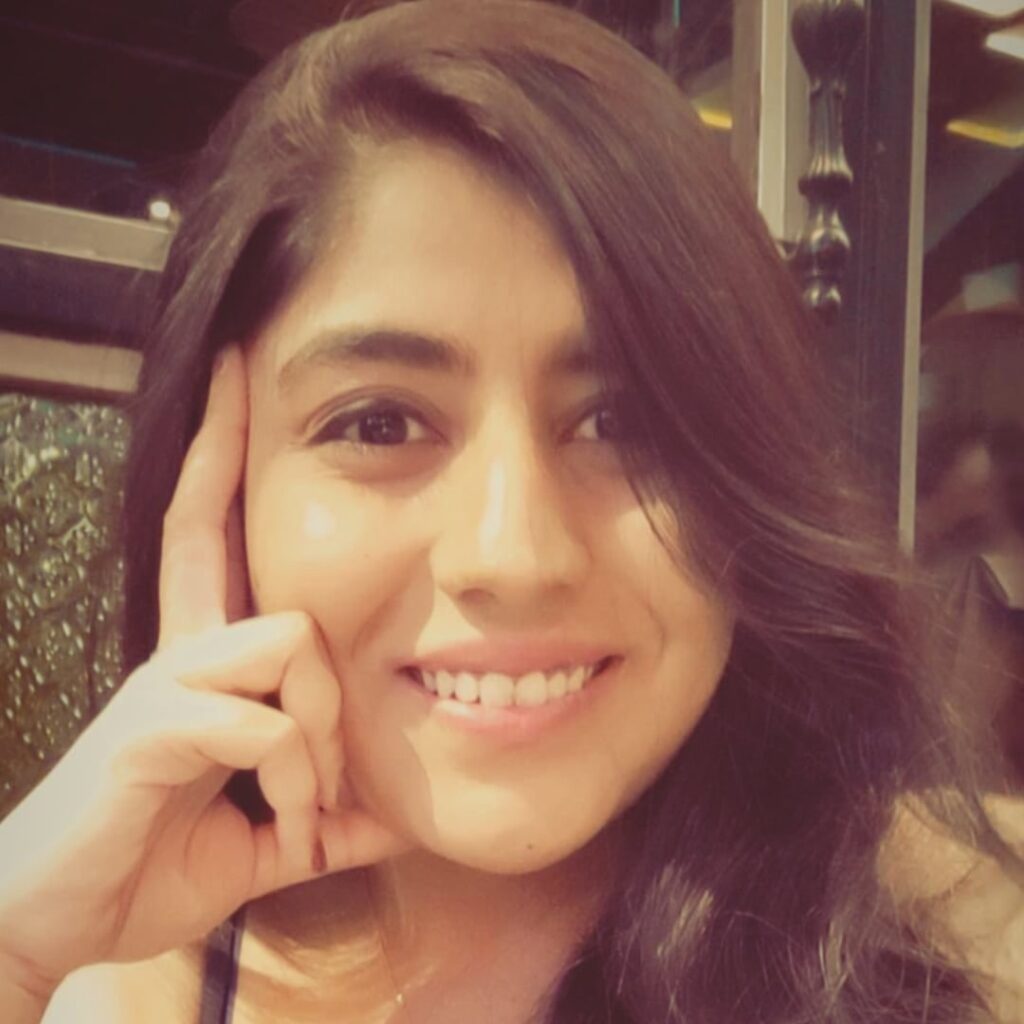 Vedriti Yadav – Officer, Programs
Vedriti is an alumna of the Tata Institute of Social Sciences, Mumbai. With a Master's degree in education, she is passionate about changing the educational landscape for the better. In the past, she has worked with students and stakeholders from a variety of backgrounds and context. Her focus has been around the psychology and sociology of education. Although she has gained experience and knowledge in the Indian context, she hopes to learn and apply her skills and acumen to the global context.Read complete profile
Vedriti was a Teach for India Fellow from 2019-21. She holds a Bachelor's degree in Political Science from the University of Delhi.
---
Antara Adhikari – Senior Associate, Programs
Antara holds a postgraduate degree in Social Work, specializing in Women-Centered Practice, from the Tata Institute of Social Sciences in Mumbai. She has previously worked as a political consultant with the Indian Political Action Committee, collaborating with two different State Governments across three states. Antara has been actively involved in several grassroots initiatives, gaining valuable insights into the challenges faced by marginalized communities, particularly in the areas of education and health.Read complete profile
Her love for theater and music inspires a creative and innovative approach, allowing her to effectively engage diverse audiences and mobilize support for positive societal change. With a wealth of experience, a strong feminist perspective, and a compassionate nature, she remains a dedicated advocate for social transformation, striving towards a more inclusive and equitable society for all.
---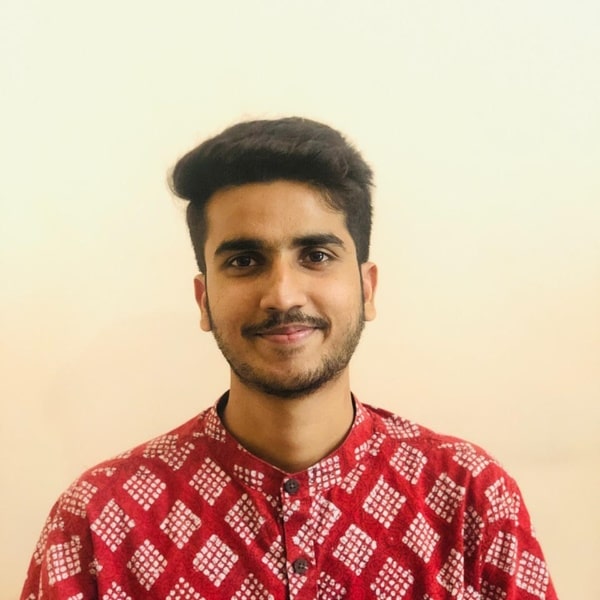 Akshat Sogani – Associate, Public Policy
Akshat has previously worked as a LAMP fellow where he provided legislative assistance to Lok Sabha MP, Lavu Sri Krishna Devarayalu. He is a Political Science and International Relations graduate from Ashoka University where he wrote his honors thesis on the moral underpinnings of 'Universal Basic Income'. After his graduation, he worked as a Research Fellow at Plaksha University, where he held discussion sessions for students and worked on research projects at the intersection of philosophy, anthropology and technology with a Professor of Humanities. Read complete profile
Akshat has authored articles for The Wire, Morung Express, Live Wire and E-International Relations which is the world's leading open access website of Global Politics. He has also worked as a field coordinator and research assistant for a study jointly carried out by Dalberg Consulting and Azim Premji Foundation, which sought to understand the processes required for providing entitlements under NREGA and PDS schemes in Rajasthan. He interned at APF for a brief period where he facilitated in running a helpline for marginalised communities of Jharkhand to access Government schemes. His current interests lie in social policy and distributive justice. He enjoys hiking, running and badminton.
---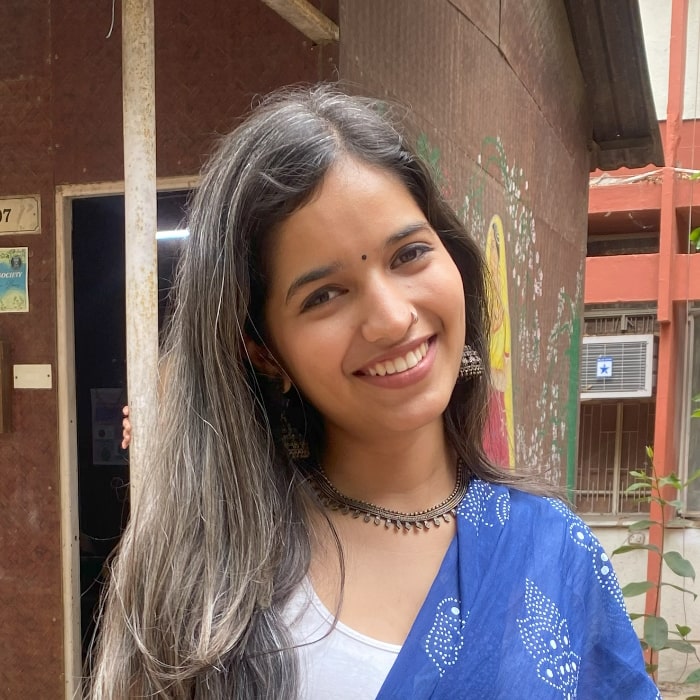 Anushka Singh – Associate, Programs
Anushka is an Economics Honors graduate from Kamala Nehru College, Delhi University. With a strong commitment to building a gender-just society, she led a feminist community organization for two years under the Girl Up initiative by the United Nations Foundation. Anushka is recognized by the WHO as a changemaker and holds a UNESCO certification as a Master Trainer in building Socio-Economic Competencies.Read complete profile
During her stint under the Girl Up initiative, Anushka focused on projects that centred around themes like promoting financial inclusion for skilled Afghanistani refugee women artists, addressing menstrual poverty among homeless women in Delhi shelters through collaboration with DUSIB, and delivering modules on various topics to children from under-resourced and marginalized communities.
---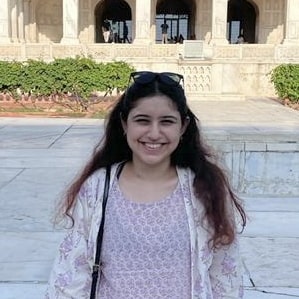 Devika Oberai – Associate, Public Policy
Devika is a psychology graduate from Jesus and Mary college, Delhi University. She previously worked with SEWA Bharat as a researcher, where her research portfolio focused on health, livelihood, gender-based violence and cash transfers amongst women working in the informal economy. Her research has focused on dissecting how socio-political institutions shape mental health and well-being and her work on the same can be found on IDR, Feminism in India, and other digital media platforms.Read complete profile
Devika has also worked as an educator with Aawaaz Foundation focused on critical thinking, social-emotional learning and public speaking. She is interested in using her educational and professional training to understand the policy landscape in India, and enjoys watching old TV shows, discovering new music and reading on most days.
---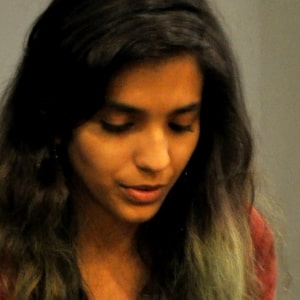 Hitha Sanghi – Associate, Programs
Hitha has a background in psychology, having completed B.A. Psychology from Jesus and Mary College, Delhi University and M.Sc. Psychology of Economic Life from London School of Economics, University of London. With skill sets developed in project development and research (mixed methods), her work has spanned a range of social development sectors (mental health, digital literacy, prison reforms) and is rooted in principles of systems thinking, transformative justice, and community building.Read complete profile
Outside YLAC, she works on different projects focused on healthcare information accessibility and neighborhood communications. She enjoys working at the intersection of different academic fields and hopes to develop research based on community building interventions.
---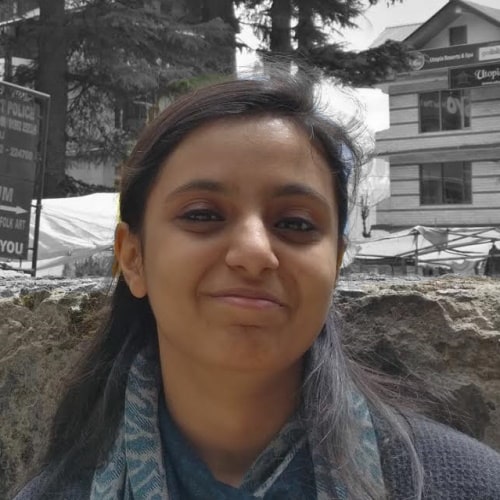 Nidhi Kinhal – Associate, Programs
Nidhi holds an MA in Sociology from Jawaharlal Nehru University, with prior academic training in anthropology, sociology and philosophy from Ashoka University. She has previously worked in communications, network building, qualitative research, writing, and event organising roles, with independent feminist consultants and organisations like Solidarity Foundation, Maraa – a media and arts collective, and Menstrupedia. She was also a part of the organising team for PhilCon 2019, the second edition of India's only undergraduate philosophy conference.Read complete profile
She currently volunteers with Aaina, a social media initiative that encourages reflection on education and the inequalities within it. Most recently, her work on gender and sexuality has involved developing a toolkit and researching on the experience(s) of, and issues relating to, adolescence.
---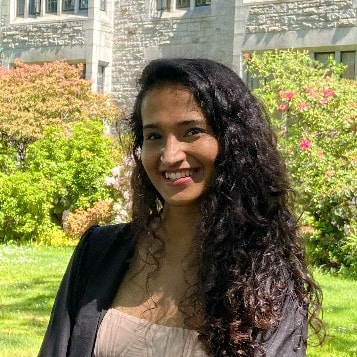 Prakriti Singh – Associate, Public Policy
Prakriti pursued her B.A. in Political Science and International Law from the University of British Columbia, Vancouver and her MSc. in Security and Resilience studies from Northeastern University, Boston. At Northeastern her thesis involved the study of the Indo-Pacific policies of the Quad as well as AI ethics with regards to autonomous weapons systems. She also writes for London Politica's Geopolitics on the Periphery (GPP) team on the subjects of Outer-space, Arctic Policy, Antarctica and International Seabed related issues.Read complete profile
Previously, Prakriti has worked with Boston Public Schools, Newslaundry, Ministry of IT and Electronics, and as a Teaching Assistant to undergrads at Northeastern University.
---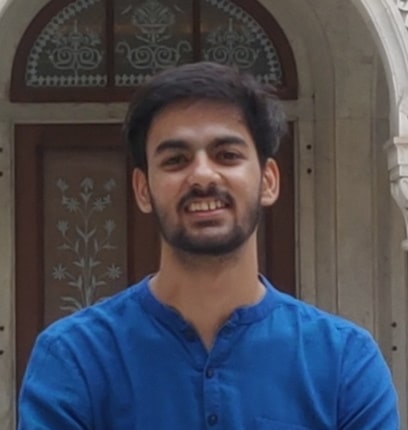 Srijan Rai – Associate, Public Policy
Srijan completed his Bachelors in Political Science from Hindu College, University of Delhi and worked as a Legislative Assistant to a Member of Parliament (LAMP) fellow. Prior to his current role, he worked with an impact consulting firm to implement a Digital Education project in Rajasthan that was aimed at improving learning outcomes for 10 lakh girl students enrolled in different schools across the state. His interest areas include tech policy, social movements and participatory policymaking.Read complete profile
While working as a LAMP fellow, Srijan drafted legislative interventions in the diverse sectors of health, education and tech policy and also worked to create a monitoring mechanism for tracking government schemes at the constituency level in Meerut, Uttar Pradesh. In his free time, he likes listening to rap songs and reading books.
---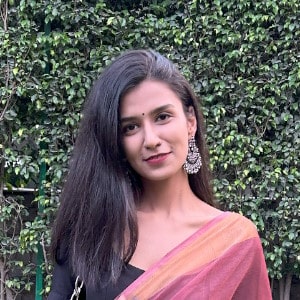 Natasha Singh – Associate, Public Policy
Natasha is a political science graduate from Kirori Mal College, University of Delhi. She has previously worked with Dr. Amar Patnaik, Member of Parliament in the capacity of Lead – Governance & Policy Affairs, focusing on areas such as public health and tech policy. Through the course of her work, she has dealt with diverse policy issues, including women's empowerment, climate change, and the complex landscape of multi-dimensional poverty. She is also an ex-LAMP fellow.Read complete profile
With a particular focus on women empowerment, Nastaha has also worked as a Researcher with the Centre for Gender and Politics for over 2 years now, navigating issues around gender and politics in South Asia. With past internship experiences in organizations such as Development Alternatives, SPRF, etc. she has developed a cohesive understanding of the field of public policy. She enjoys photography, listening to bollywood songs, and painting in her free time.

---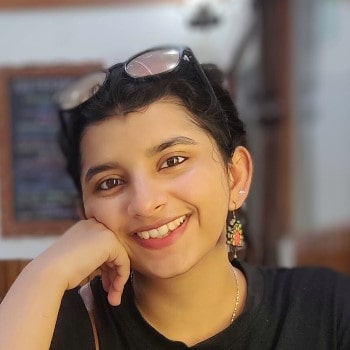 Teesta Shukla – Associate, Public Policy
Teesta is an economist by training and holds a Master's degree in Development Studies from Ambedkar University, Delhi. Prior to her current role, she worked at XKDR Forum in Mumbai on women's land rights in Maharashtra. There, she co-developed a scalable methodology and survey instrument for measuring women landowners' agency with respect to land, and supervised data collection with approximately 200 women in Pune and Nashik districts.Read complete profile
With a curiosity to understand people's lived realities and the impact of policies on them, Teesta is drawn to field research. Notable among her endeavors is her research on permanent industrial workforce in Sahibabad industrial area. While passionate about dissecting the socio-cultural milieu, she also enjoys reading non-fiction books, hula hooping and baking.

---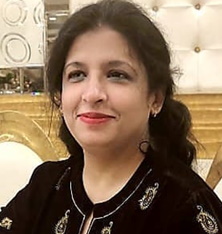 Karishma Kapoor – Admin Manager
Karishma is a B.Com. graduate from Delhi University. Prior to joining YLAC, she was associated with Fareportal India Pvt. Ltd. as a Team Lead in their Finance-Payroll department. Over the last few years, she has worked with various companies and managed their payroll processing, statutory compliance, settlements, validation of investment proofs and other activities related to TDS and payments. Read complete profile
At YLAC, her focus areas include establishing and maintaining finance and administrative systems. She also looks after logistics for program implementation.