Live projects for policymakers promise to be the most exciting component of the Policy in Action Program. For this edition of the program, fellows supported the work of the following policymakers:
Jayant Sinha (Lok Sabha, Jharkhand)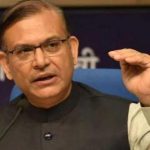 Jayant Sinha serves as a Member of Parliament in the 17th Lok Sabha. He represents the Bharatiya Janata Party (BJP) from the Hazaribagh constituency in Jharkhand. He is a former Minister of State for Finance as well as the Minister of State for Civil Aviation in the Government of India.
Mr. Sinha's prior experience includes twelve years with McKinsey & Company as a partner in the Boston and Delhi offices. At McKinsey, he co-led the global Software and IT Services practice. He was formerly a partner at Omidyar Network where he led ON's overall investment strategy and operations in India. He also spent several years as a Managing Director at Courage Capital, a global special situations hedge fund. Having graduated from IIT Delhi, he completed his Master's in Science in Energy Management & Policy from the University of Pennsylvania. Thereafter, he attended Harvard Business School and obtained an MBA with Distinction.
Prataprao Jadhav (Lok Sabha, Maharashtra)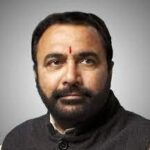 Mr. Prataprao Jadhav represents the Buldhana constituency of Maharashtra and is a member of the Shiv Sena (SS).
In Parliament, he is a member of multiple committees. He sits on the General Purposes Committee, the Consultative Committee, Ministry of Labour and Employment and the Parliamentary Committee on Official Languages. He is also the Chairperson, Standing Committee on Communications and Information Technology.
He served for three terms as Member, Maharashtra Legislative Assembly between 1995 - 2009. He also served as State Minister for Sports, Youth Welfare & Irrigation, Govt. of Maharashtra between 1997 - 1999. This is his third term in Parliament.
Ram Mohan Naidu Kinjarapu (Lok Sabha, Andhra Pradesh)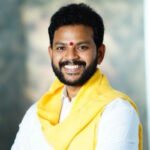 Mr. Ram Mohan Naidu Kinjarapu serves as a Member of Parliament in the 17th Lok Sabha. He represents the Telugu Desam Party (TDP) from the Srikakulam district in Andhra Pradesh.
In Parliament, he is a member of multiple committees, including the Committee on Public Undertakings, the Standing Committee on Agriculture, Animal Husbandry and Food Processing and the Consultative Committee, Ministry of Youth Affairs and Sports.
Among the youngest MPs during his first term in the 16th Lok Sabha, he has an MBA from Long Island University in New York, and a B. S. in Electrical Engineering from Purdue University in Indiana. This is his second term in Parliament.
Thamizhachi Thangapandian (Lok Sabha, Tamil Nadu)
Dr. Thamizhachi Thangapandian (aka) Dr. T. Sumathy is a Member of Parliament (Lok Sabha) representing the Chennai South constituency. She is also the Deputy President for the Art, Literature and Rationality Wing of the DMK Party.
Dr. Sumathy has been felicitated with numerous honours at international and national platforms for her literary, cultural and social contributions. The Pavendhar Bharathidasan Virudhu by the TN State Government, Certificate of Honour by UNICEF, Justice MM Ismail Memorial Award are a few of the awards she has received.
She is a former lecturer at the Department of English, Queen Mary's College and holds an M.A, M.Phil. and a Ph.D degree in English Literature. She is an acclaimed poet, with 19 Publications in Tamil and 2 in English. Her famous work Enjottu Penn has been awarded the Sirpi Literary Prize in 2004 and the Mahakavi Bharathiar Award in 2005.
V. Vijayasai Reddy (Rajya Sabha, Andhra Pradesh)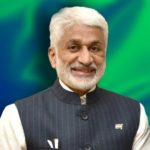 Mr. Vijaysai Reddy has represented the state of Andhra Pradesh from the YSR Congress Party in the Rajya Sabha since 2016. He is a chartered accountant by profession and has played an active role in the politics of Andhra Pradesh for many years. 
Mr. Reddy is an active member of the upper house of the Parliament and introduced numerous private member bills over the years across different issues including a bill to make the right to health a fundamental right. He serves on a number of Parliamentary Committees. He is the chairman of the Committee on Transport, Tourism and Culture, and a member of the Public Accounts Committee and the Committee on Ethics.
---
Live Projects

During the course of the program, teams of 4-6 fellows each are assigned to work on policy issues for the participating policymakers. You'll find below a list of the specific issues that the teams worked on during this edition of the program.
1. Improving welfare of Other Backward Classes (OBCs) in India
How are the Other Backward Classes (OBCs) defined in India? Give a brief overview of the current economic, political, educational and social conditions of OBCs in India, using selected publicly available data on the subject.
Analyse some of the key policies and programs currently being implemented for the benefit of OBCs, both at the central level and across states. How much budgetary allocation has been provided for the specific benefit of OBCs? Have any of the identified policies or programs been particularly effective? What are some drivers of effectiveness and how does this vary across states?
Has there been any improvement in the condition of OBCs since the categorization was first defined in the 1980 Mandal Commission report? Highlight some of the areas in which OBCs continue to face significant social and economic challenges.
Based on your findings, comment on whether the current public spending towards OBCs is adequate for their overall upliftment and empowerment? Suggest some key reforms that you think the government should prioritise.
2. Understanding the impact of privatisation on public welfare in developing nations
Analyse the relationship between privatisation and employment opportunities for weaker and marginalised sections of society? And study the impact of privatisation on overall public interest in terms of development of critical infrastructure and availability of affordable goods and services.
Through secondary literature and stakeholder conversations, develop case studies to explore the outcomes and experiences of privatisation in three selected developing countries across the world. Are there any lessons that can be gleaned from these experiences? What are the socio-economic determinants that affect a country's privatisation experience? Do these experiences vary depending on the sectors that are opened up or the pace at which private players are let in?
What are the primary driving factors behind increasing privatisation in India? What would you say has been its effect on employment opportunities for weaker sections, availability of affordable goods and services, and development of infrastructure?
Based on your analysis, comment on the overall success/failure of India's privatisation policy and suggest key recommendations.
3. Assessment of the state of menstrual hygiene in Tamil Nadu
Study existing literature and consult stakeholders to map the landscape of menstrual hygiene management (MHM) in the state of Tamil Nadu. The value chain related to MHM covers multiple aspects - from generating awareness, to ensuring easy and affordable access to hygiene products, privacy to use and change products, access to facilities to dispose of used materials and the effective waste management of those disposed materials. Identify key actors and institutions in the ecosystem and their roles in engendering a dignified and safe menstrual experience in the state of Tamil Nadu.
Critically analyse key policies and programs being implemented in the state to assess their effectiveness and understand the challenges faced by menstruators. Explore any issues that have emerged along the MHM value chain, with regard to awareness, access or waste disposal. Specifically, study practices in the constituency of South Chennai to understand implementation experiences, and identify challenges in execution.
Highlighting practices from other states or constituencies in India, or comparable international contexts, and suggest actionable policy recommendations at the constituency, state and central level to address issues around menstrual hygiene management in Tamil Nadu.
4. Examining the incidence of anaemia among girl children in Tamil Nadu
Provide a brief overview of the prevalence of anaemia among girl children in India, identifying key reasons for its high prevalence. You may use the latest available statistical data to map its prevalence across India, and more specifically in the state of Tamil Nadu. How does childhood anaemia affect the development of children?
Identify key government policies and programs by the central government and the state government of Tamil Nadu for tackling the challenge of anaemia and related nutritional concerns in the state. Which government agencies and functionaries are tasked with their implementation and organisationally, how is the execution structured?
Critically analyse the identified policies and their execution structure for effectiveness. How have these policies evolved over the years and are there any particular policies/ programs that have performed better than others? If so, why?
Based on your analysis and through a comparative study of best practices from other states/ countries, suggest recommendations for reducing the prevalence of anaemia among girl children. Focus your analysis on the anaemia-related interventions in Tamil Nadu and the South Chennai constituency. Analyse whether expansion of existing programs or additional funding is required to improve the delivery of your proposed interventions.
5. Women entrepreneurship: Exploring opportunities for the fisherwomen community in coastal belts of India
Analyse the demographic makeup of coastal fishing communities in India, with an emphasis on the economic status of women within this group. What is the size and significance of Tamil Nadu's fisherwomen community in this respect?
Critically analyse vulnerabilities for fisherwomen in India, in comparison to their male counterparts, particularly in light of the COVID-19 pandemic, as well as entrepreneurial avenues available to them. Do existing schemes for women's entrepreneurship see uptake among fisherwomen communities?
Identify practices/models from other states in India, or comparable international contexts that may help advance sustainable livelihoods for fisherwomen in Tamil Nadu. Consider issues like access to credit, access to technology, and alternative livelihoods in off seasons, among others.
With a particular focus on South Chennai, study existing literature and consult stakeholders to suggest recommendations for diversifying entrepreneurial opportunities for fisherwomen in Tamil Nadu.
6. Ensuring equitable local regional economic development and improving welfare of migrants
How is migration documented in India and what measures have been taken to count the migrant population in the country? How does India's methodology differ from those adopted in other countries, and what are some potential gaps in our approach?
Using the latest available data, study the patterns of migration in India. Of the people who migrate for work, what occupational sectors do they typically work in? Which are the most common origin and destination points for Indian migrant labour? Specifically, trace the levels of inter and intra state migration, with a focus on rural-urban migration.
With a specific focus on the state of Andhra Pradesh, and the district of Srikakulam, identify patterns of migration to and from the state. What are some of the reasons why people migrate and what challenges do migrants face?
Critically study key central and state policies in Andhra Pradesh to address challenges faced by migrants. Also assess measures being taken to create local opportunities and reduce distress migration. Based on your research, suggest recommendations to ensure equitable local regional economic development and improve welfare of migrants.
7. Analysing the environmental impact of Indian marine fisheries
Contextualise the size and environmental impact of India's marine fisheries sector, with a special focus on the state of Andhra Pradesh. How has this sector grown over the last few decades? Study changes in both local consumption and export, and its effect on the size of the sector as well as the practices of fishing.
Briefly delve into some of the major climate-change related challenges for marine fisheries in India, such as displacement of fisherfolk and damage to flora and fauna and the sustainability challenges emerging from issues like overfishing and waste management.
Based on secondary research and stakeholder interviews, analyse the existing institutional framework and strategies currently in place to address the impact of climate change on marine fisheries in India. Are there any gaps you identify?
Building on best practices from other similar contexts, suggest recommendations that can be implemented to address environmental challenges. Specifically focus on strategies that will improve the overall sustainability of the marine fisheries sector.
8. Review of the cybersecurity landscape in India
Briefly analyse the issue of cybercrimes in India. What are the primary forms of cybercrime currently prevalent and what have been the major trends observed in this domain? What kind of cybercrimes are expected in the future keeping in view the rapid growth of new technologies like AI?
What are some government initiatives to mitigate cybercrimes in the country? With the increase in uptake of digital technologies and adoption of new systems such as those for payments, what initiatives on digital literacy and consumer awareness has the government been taking and how effective have these been?
Alongside initiatives on consumer awareness, the government has also been working to create a regulatory and institutional framework to combat cybercrimes in India. Regulators like the RBI have also been placing additional responsibilities on service providers and asking them to change product architectures (India's two-factor authentication system for payments is one such measure). While the landscape of interventions is wide, identify some key measures being adopted by the government and study their effectiveness.
While examining best practices from other countries, make suitable recommendations for the Indian context to enable better capacity building of consumers, development of safer products and services, and robust grievance redressal.
9. Crop insurance schemes in Maharashtra and other Indian states
Undertake a mapping exercise and identify some of the most prominent crop insurance schemes at the central and state levels in India. Analyse available data to understand the uptake of the major schemes - in terms of number of farmers covered, sum insured and payouts.
Critically look at the above data to unpack some issues affecting crop insurance in India. Why has uptake of crop insurance schemes been limited despite concerted efforts towards popularising them? Are there any systemic constraints that affect scheme uptake?
Focusing on flagship crop insurance schemes at the central level and in the state of Maharashtra, identify some key issues in implementation. Explain how these issues affect farmers relying on the schemes.
Undertake a comparative analysis of domestic and/ or global best practices from regions with similar socio-economic contexts to understand how crop insurance schemes can be improved to attract more farmers, and improve disbursal of insurance claims? Explore how technology related solutions can help enhance crop insurance services in India.
10. Regulation of OTT platforms
What constitutes Over-The-Top (OTT) services or platforms? Identify the different ways Indian laws look at OTT services and study the prominent aspects of OTTs that require regulation by the government. How have the recent amendments to the IT Rules impacted the regulation of OTT services in India? What aspects of OTT services do they regulate?
Look at how other countries regulate OTT services, both from a telecommunications and a content regulatory perspective. How is this different from India's approach, and what can we learn from them?
Is the current regulatory framework effective in addressing the issues with OTTs? What are some challenges that OTT service providers face in complying with the new regulations? And what implications do these regulations have for freedom of speech?
Some commentators believe that a self-regulatory approach may work better than a top-down legal regulation of content on OTT platforms? Would you agree with that assessment? Are there any examples of effective self-regulation that can be used to substantiate this argument?
Based on your analysis, what policy recommendations would you put forward to the government?
11. Designing sustainable practices to mitigate the impact of mining activities
The District Mineral Foundation Trust (DMFT) is a statutory entity established under the Mines and Minerals (Development and Regulation) Act, 1957, with the primary objective of promoting the welfare and development of communities inhabiting areas impacted by mining activities.
With a focus on Jharkhand, and in particular the panchayats covered under the DMFT Hazaribagh and Ramgarh Funds, analyse the most feasible and effective interventions that can be supported by the DMFT Funds to encourage the adoption of sustainable practices and mitigate the impact of mining activities on the local ecology?
Analyse emerging best practices from other DMFT Funds, particularly around environmental conservation and renewable energy. What are some of the key levers of their success?
Based on your research, conduct a stakeholder analysis of how the Hazaribagh Fund can engage and leverage partnerships with local communities, government authorities, NGOs, and other stakeholders to build ownership, participation, and support for the initiative, while ensuring its alignment with broader community development goals and priorities?
Develop a set of recommendations for the interventions, tailored to the unique socio-economic and environmental contexts of the panchayats. What strategies can be used to ensure their scalability, sustainability, and impact over the long term?
---
Class profile
Total class size (April 2023): 56
---
Educational background
---
Age profile